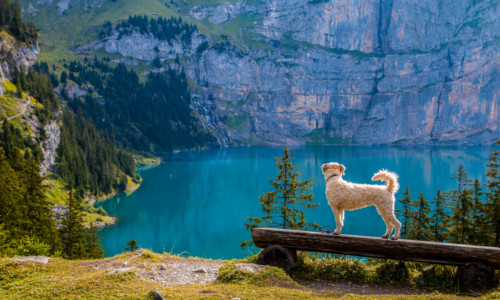 Look, we all know that backpacking is a brilliant hobby to have. It's healthy, both physically and mentally, and you get to see some of the most amazing sights that the natural world has to offer. You know what else is brilliant? Dogs! So why not combine the two?
Backpacking trips with dogs are fun and exhilarating. Having a canine pal by your side can enhance your motivation and stamina, allowing you to power through even when you feel exhausted. But with great power comes great responsibility, as you must take care of your companion and ensure that the walk is suitable for their four legs as well.
I always prefer to take my dogs along with my family so that they can relax amidst the lap of nature. Yes, one important aspect to consider is to check out the trails where dogs aren't allowed, so that you can avoid any last minute hassles. Even though we might not be able to tick off each activity on our bucket list, the mere presence of my pets is sufficient for me. Also, when I see my doggo enjoying himself, wagging his tail, blinking his eyes, licking my cheeks, it signals his comfort level, excitement and contentment. These gestures inspired me to broach the topic of going on a hiking trip with dogs.
Recalling a previous backpacking trip pushes me to share some lessons as well as potential challenges faced during the trip.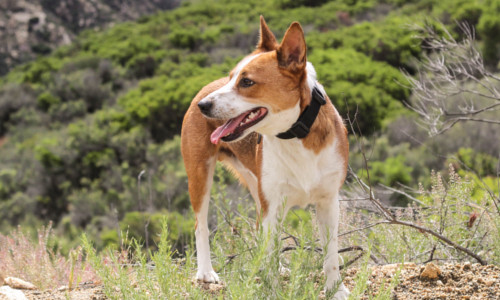 Pick Suitable Trails
Like I mentioned earlier, before veering off to the hills and terrains, research well about the dog-friendly areas. For example, you may be surprised to find that some national parks do not permit dogs to enter the area, so you may need to switch up your plans and head for somewhere new. As they say, owning a dog brings forth the caring person in you, and you learn to put others first while understanding the needs and concerns of your loved ones, including pets. My wife insisted on going to open-air restaurants where the dogs could also be brought along with us. We made a hit-list of things to do that were dog-friendly. When it was time to engage in games and other activities, we would always consider our canine friend - for example, taking turns to shower, so that our dog would always be accompanied by at least one of us.
Carry Dog Food and Water
I have seen some of my friends going on backpacking trips thinking they have packed everything, only to realize they forgot to carry the extra food and water for their adored dogs. A wise person learns from another's mistakes, and hence I learnt to pack lots of food that would suffice for 2 days per dog. Go for trails that cross streams, rivers and lakes near campsites to let your pooches drink plenty of water.
Some quick tips:
Carry a doggy life jacket or two if you're planning to walk near water and think your dogs may not be the best swimmers. These life vests can also be strapped outside your backpack to be easily accessible while crossing rivers or lakes near a campsite.
No dog-lover likes to bind them with the leash, but I suggest carrying a leash in arm's length, just in case you need them for their safety. If your dog encounters a pack of hostile dogs, immediately leash your dog. This solution helps in case when you roam around wildlife, to assure the safety of nature, and of your pup.
Make sure you research well about the important things to do when crossing borders, to ensure a safe travel without annoying hindrances like being asked to show proof of vaccinations and other documentation. Keep your documents ready.
Yes, I know we may not be able to bring our favorite pups everywhere on our journey. Ergo, hikers can opt for dog sitters located in proximity to national parks, to take care of your dogs for a few days while you forge into dog-free areas.
Going on a backpack trip with dogs provides ample lessons to learn from each journey. My wife decided to backpack with dogs because we love to share our adventures with our best friends.