Avoid Common Layering Mistake and Enjoy A Warm Winter
Whether you are going for a quick run, heading to a new destination, or eager to camp out in the countryside this winter, being prepared both physically and mentally does matter to stay safe from the cold and enjoy the experience at the same time. In this context, layering up is more important than you think when you are outside.
Learn about the common mistakes that people make while layering up so that you can stay on the safe side and enjoy the warmth when it is sub-zero outside.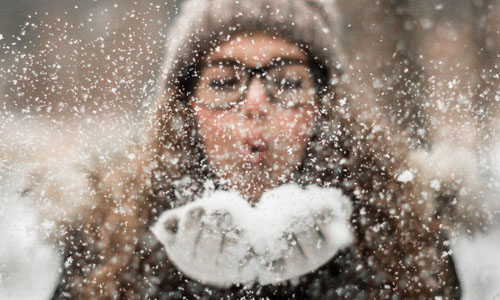 Packing the Wrong Material
Cotton is one of the most versatile and comfortable fabrics and being lightweight and breathable, it is also most of the time, a popular choice amongst clothing material. However, you cannot be more wrong if you choose to wear cotton layers when you are out in the sub-zero temperature.
Base layers need to be light, breathable, and also something that wicks away moisture. Cotton, instead of wicking sweat, absorbs it, thereby making you cold. Instead of relying on cotton, go for warmer materials like merino wool. It is travel-friendly, breathable, odour-resistant, and comfortable. It will ensure that you stay warm no matter the outside temperature.
Cutting Out the Winter Accessories
You might dread the hat hair, but keeping your extremities warm like fingers, toes, and the head is the prime rule of staying warm when you are out. You lose significant body heat from your head as well from other body parts like ears, fingers, and feet. Accessorize well with a thermal beanie, gloves, and socks to keep you toasty and prevent sweaty hair, feet or palm.
Not Wearing Enough Layers
A lot of elements are associated with winter outdoors like wind, snow, and rain. Keeping warm in just one layer of clothing is not enough. It must include a distinctive base layer, an insulating mid-layer, and of course a weatherproof outer layer. These three layers will ensure that you are warm and comfortable on the go. These layers are made with highly engineered fabric that will wick away moisture, so even if you are into rigorous activities, relying on these three layers will help you achieve your goal without catching a cold.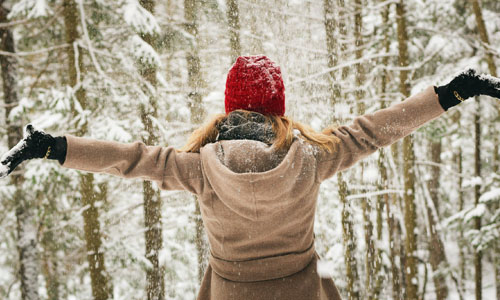 Not Wearing the Right Shoes
Not only your body, but your shoes also face a big challenge during the winter. Snow, rain, and of course, the slippery ground and alongside keeping your feet warm are some of the hindrances your shoes face without you even knowing it. Pick shoes that are insulated, warm and waterproof to have great traction with ice and offer a comfortable walk. Even if you choose to run or hike, with these shoes, they will be able to provide you that also. Usual sneakers are not going to cut in and you require hiking or snow boots for better grip and keep your feet warm without letting cold or sweat bother you.
Prioritizing Fashion and Not Function
You want to look good when you are heading out, but when it is freezing out, you must remember that fashion must not outrank function, otherwise the consequences can be disastrous. Nowadays, wearing functional clothing can be fashionable too. Though they have a reputation of being bulky, the new-age tech garments are made with lightweight and breathable material that ensures both functionality and fashion when you are out for a run or camping in the countryside.