Planning your next visit to Spain? With fine sunny weather, Spain is also known for its popular tourist destinations and outdoor activities. Be it alone or with your loved ones, there are plenty of places to explore even in a short period. Here is an ultimate guide to help you find the best outdoor activities to look for when in Spain:
Cycling
There are many scenic routes for people who love cycling. One of the most famous of them all is the route from Teruel to Valencia. Favourite hotspots for hiking and biking lovers, it provides you with a fresh breath of air, along with beautiful country weather. Time before the winters is mostly preferred by cycling and hiking lovers in Spain.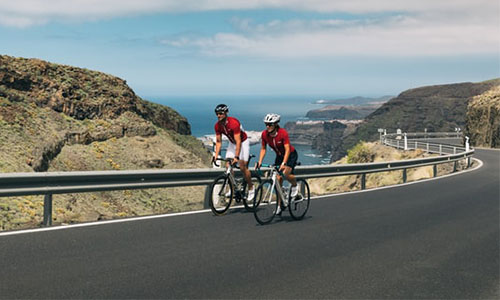 Hiking
With a variety of food, towns, and scenic landscapes, there are numerous mountain trails you shouldn't miss while exploring Spain. Las Meduls is one of the famous landscapes, a natural wonder due to gold mining. The Camino De Santiago is one such breathtaking place for while hiking. Put on your walking boots and enjoy nature's beauty.
Paragliding
Enjoy the view from above with paragliding. A fun activity for paragliding lovers, it can also be experienced even in the city, above 600 metres. Madrid has some fun paragliding sites which are about an hour from the city.
River Rafting
One of the most fun outdoor activities, river rafting can be an adrenaline rush for a lot of us. Spain is known for its rivers that run across the whole country. It has hotspots that can be used for river rafting and aquatic sports. Noguara-Pallaresa is one of the famous places known for river rafting in Spain.
Skiing and Winter Sports
No matter what the weather is, there is always room for an outdoor activity when it comes to Spain's neighbouring mountain regions. Plan snowboarding or a skiing day out with your friends and family and make the best out of your time in Spain. Also learn a new winter sport if you are interested while you are at it.
Canyoning near Pyrenees
Plan a visit to Ordesa National Park while near the. It has wonderful mountain streams that are suitable for canyoning. Pack your dry bag, helmet, harness and experience canyoning by climbing, sliding, swimming, scrambling etc. It can also be a favourite outdoor activity for people who love canyoning.
Water Sports along the Atlantic Coast
While tourist beaches are heavily filled with tourists all over the year, it is advisable to pick up an outdoor activity such as water sports. From jet-skis to canoes, you can easily plan a water-sport day out with your friends and family.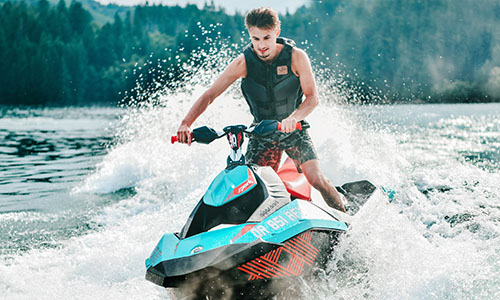 Complete Your Travelogue
Next time you are in Spain, make sure to pick up an outdoor activity and have a jolly time with your friends, family and loved ones. No matter what the activity is, you are sure to have a great experience. Pick up small outdoor hobbies such as cycling or hiking and you are good to go.