As adventurers seeking a weekend away from the city, we often end up choosing places farther and farther, yet we forget the great gems hidden nearby. I bought some updated OS maps and we decided to go over to Tandle Hill for Trig Bagging.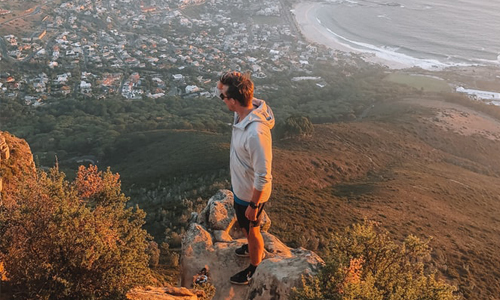 Trig Bagging Explained
Many of you might be new to this and wondering what Trig Bagging is about. When the Ordnance Survey (OS) of Scotland rolled out their maps for the public, they marked certain trig points. Trig points are what helped them monitor the measurements and placements of areas marked on the map as identification points of sorts. They are mostly placed on top of the hills. Bagging these trigs, in literal terms is getting pictures clicked with these trigs so you can add them to your collection and bag them.
The best part about going Trig Bagging is that it is perfect for a low budget vacation or a day-long vacation. Just grab an OS map, pick the spot that is right for you and plan your holiday. These trigs are marked as little triangles with a dot in the centre.
Experience at Tandle Hill
Located in Royton, Oldham is Tandle Hill, which is pretty close to where we live. It happens to be the place that the Radicals used for drilling in the period leading up to the Peterloo Massacre about which you can read online or I might digress. The Royton is the oldest park in Oldham and is approximately 110 acres of land with panoramic views. You can even spot the Beetham tower when you visit and there are grassland patches which are perfect for letting your kids and dogs play.
Choosing Your Path
A great thing about this large park is the choices of routes you get to make. You can make your way through the woods or through the grassy path. Some routes even have a picturesque pathway. We always make our way through the woods as we can enjoy the calmness and purity of nature. As soon as we reached, it began to drizzle, then pour, and it soon became a windy day.
As we started our journey from Manchester with the forecast not warning of any rainstorms, we foolishly didn't carry our coats and left them in the car. However, lucky for us, the dark clouds soon faded away and we could carry on.
We kept on following the path and reached the memorial, which was built in the memory of the people of Royton who died during WWII and bagged a lot of memories through the lens of our cameras. The memorial was situated in the area that was used by Radicals to practice their marches and drill runs up to the place where the Peterloo massacre happened. As we started to head back down, the skies grew darker again but thankfully, we reached in time and also got to appreciate the lush green foreground as we made our way through the mud and drizzle.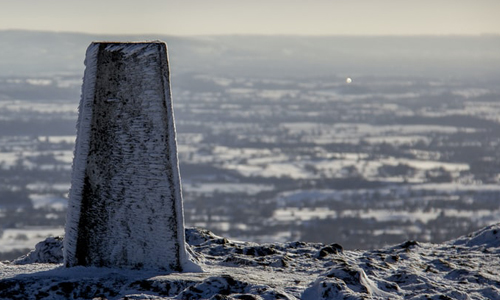 Mark up your Next Spot
Tandle being our very first Trig Bagging spot, I got a customized map made for myself which had our location at the centre of the map with all the trigs marked around it. This made it even easier for us to choose our next adventure or weekend trip.
It is not important that you are necessarily an outdoorsy person or like to camp, you just need to have your mind made up for a few hours of adventure and who knows what all you might experience and enjoy even more on these trips.