Carrying all your gear while camping can be tiresome but not if you carry it the right way, that is, carrying a daypack. We all know what a Daypack is, but if we don't then these features might help jog your memory.
The search for a Daypack starts with knowing the exact number of things you are going to carry and looking for the one that can accommodate your needs. An average daypack ranges from 20-45 litres or falls somewhere between 1200 and 2800 cubic inches. Another main factor affecting this decision is the s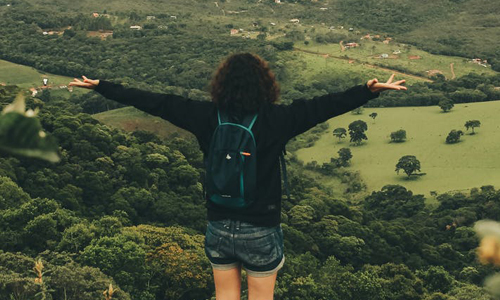 eason. Summers require a low capacity daypack then for winters.
Does it Have Hydration Ports?
Check if the daypack has enough hydration ports, you got to store your fluids somewhere! Some daypacks come with sleeves that serve as hydration reservoirs and have a hose port for ease of access. However, if this type of bag is over your pay grade, you can go for the good old mesh side-pockets to hold the bottles.
Are there Appropriate Straps and Padding?
Some daypacks come with sternum straps and a padded hip belt that helps get the pressure off of your shoulders. While some other daypacks are made lightweight with a thin, nylon hip belt and sternum straps. It is up to you to decide what type suits your cause.
Are There Enough Pockets and Gear Loops?
It is essential that you look for a daypack that comes with enough pockets and gear loops, so you don't have to over-stuff your daypack with the gear. This way you can keep the frequently-used gear in an easy-to-grab position. However, don't just hang all the gear on the loops because that may hinder your walk and let's just say the sound of dandling gear isn't all that great like wind chimes.
What Activity are You Planning?
The type of backpack, either sturdy or lightweight, depends on the sole factor of what activity are you interested in using it for.
Features to Look for When Travelling
If your job requires you to travel a lot or if you cannot make do without your laptop on a trip, then a daypack with a laptop compartment can be useful. These daypacks are meant for carrying lightweight necessities you need on you all day long. You can also look for integrated compartments and mesh pockets on the side that would help keep everything organised. The ones with sternum straps and hip-belts are not necessary for such trips.
Features to Look for When Hiking
One necessity a hiking daypack needs is a hydration reservoir. After-all, you can't make do without water. Minimalist daypacks with a capacity varying from 18 to 25 litres should be enough for a day hike.
Tip - Some extra compartments never go in vain, they only help keep everything organised.
Features to Look for When Going Climbing
If you are a climber then you know what you are getting into. If you plan on carrying your rope in your bag (of course), then a daypack varying a capacity range of 30 to 45 litres will be required. Also, look for the ones with extra gear loops to hold your shoes, helmet and other necessities outside the bag and keep your hands free.
Features to Look for When in Snow
If you like getting out in the chilly season, then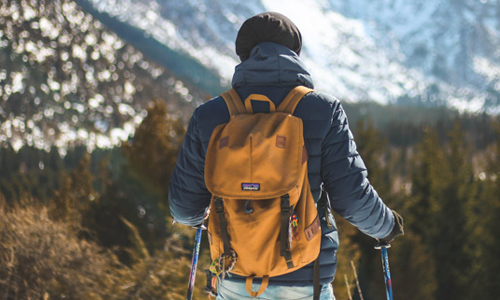 it is only fair that you get a daypack with a 30 to 45 litre capacity. After all, you might want to carry some warm layers, extra gloves, and other accessories. Typically, a snow-specific daypack comes with an insulated water reservoir that keeps the water from freezing.
So, that's it on my end from my experience. Hope you find some more tips to share and improve when you take you next adventurous trip or hike.