Although the gym isn't the right place to show off your fashionable wardrobe collection, wearing the right clothes at the gym is still profoundly significant in order to feel and look good. Quite undeniably, nothing beats having the motivation to follow a regular fitness routine; however, women's gymwear also plays a pivotal role in ensuring that a woman sticks to her fitness routine. If your clothes make you feel hot, sticky, uncomfortable, or simply unattractive, it could potentially lead to absenteeism at the gym. Therefore, it is imperative to opt for the right kind of gym clothes, depending on a range of factors.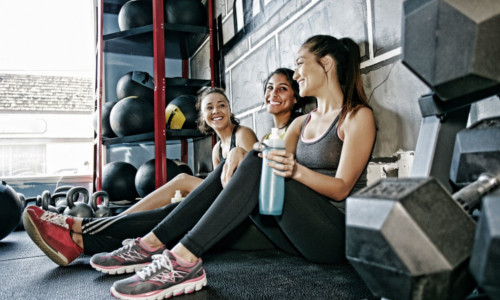 In this article, we will provide you with a comprehensive guide for women's gymwear. The guidance mentioned will help you in building a wardrobe of suitable clothes that is comfortable, functional, and of course, feminine and fashionable.
Start with a supportive bra
What you wear on the outside is of course important at the gym, but what you wear inside is equally, if not more vital at the gym while doing your workouts. This means that, before you head to the gymwear store, it is better to head to a lingerie store first. Make sure that you visit a store where you can avail professional guidance on different types of sports bras and get to try a variety of styles before choosing the one that's right for you. Moreover, it is a good idea to jump up and down while trying the new bra just to be sure that it remains in its place.
Tops
Once you have selected a comfortable sports bra, it's time to look for fitted tops. Gone are the days when women preferred over-sized shirts for their workouts. Nowadays it's much better to look for slim-fitting and tank tops, made from performance materials that help in keeping the sweat at bay. In simple words, look for moisture-wicking tops. Generally speaking, women should opt for sleeveless tops as they provide more comfort and are cooler in the hot months.
Bottoms
Bottoms are available in different lengths: full-length pants, capris, and shorts. One of the most popular lengths is the one that falls just below the knee. It is, however, vital to choose a bottom based upon the type of exercises that you will be doing at the gym. Always look for the best quality of bottoms to be ensured of its longevity and durability. Your choice of bottom should have an adjustable waistline for a personalised fit.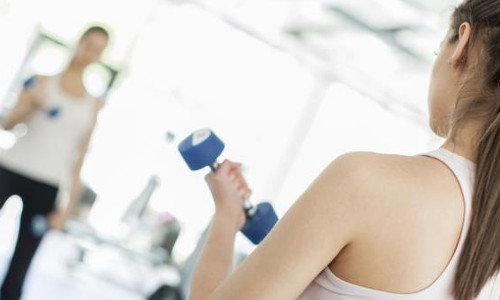 Socks
Yes, socks too are an important consideration while selecting workout clothes, but most women forget about them and just go for the basics. While buying socks for your workouts at the gym, look for those socks that include extra support around the arches. Remember, feet usually heat up in shoes and start to sweat, so look for socks that are moisture-wicking and will help you stay comfortable even during an excruciating workout.
Shoes
This particular tip, I guess, is implied. If you don't choose the right kind of footwear for your gym workouts, you are likely to face foot injuries. While choosing the right kind of footwear, you need to consider the shape of your feet. Choose the shoes depending on the height of your arch. There are some retail stores that specialize in sporting shoes, and they may offer you a free gait analysis, which will certainly help you in selecting the right shoe for your gym activities.
In conclusion
If you have to choose, always prioritise comfort over anything else. One thing that women's gymwear should make you feel is comfortable. If the clothes are not comforting, then you may find it incredibly hard to keep up with your regular gym visits. In the worst case, you may even discontinue going to the gym. Therefore, avoid ill-fitting clothing and poor fabric content while shopping for your gymwear.
During workouts, a woman wants to feel and look good, so choose the right clothes that make you feel good about yourself during your workouts.