Jackets form an integral part of any outdoor wardrobe. If you are an adventurer who likes to run and hike at every opportunity that you get, then selecting the jacket that meets your requirements becomes quite a conundrum.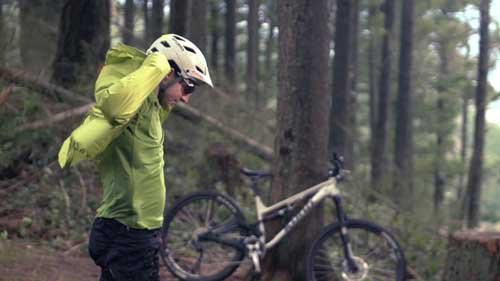 A jacket needs to be bought and worn as per the activity that you will be involved in. Mentioned below are four jackets that you need to buy for your wardrobe, in order to be ready for every adventure.
1. One For The Outdoor Sports Fan: Ski & Snowboard Jackets
As the name suggests, Ski & Snowboard Jackets are great for people who like to be involved in exhilarating sports on snow. Its insulated interior and waterproof exterior makes it great for skiing and snowboarding. This jacket is made with breathable fabric which provides comfort to the wearer. Ski and snowboard jackets often come in 3-in-1 combinations which comprises of the outer waterproof shell, and inner insulator which can act as two separate jackets.
2. A Smooth Alternative To Fleece: Soft Shell Jackets
If you are planning to visit a place which is extremely cold and wet and you want to perform a lot of adventurous activities, then you should buy soft shell jacket with eyes closed. It will be a great addition to your coat rack and you will not be disappointed by its style and utility. This jacket is quite light; however, it holds its own when it comes to providing warmth to the wearer. Wear them while performing aerobic activities like cross-country skiing, snowshoeing, hiking, and climbing. You will not only feel unimaginable convenience, you will also look great. These jackets are often water repellent and wearing them will make sure that you don't get soaked in melted snow.
3. The Packable Cold Deflector: Down Jackets
Made for the ones who are always ready for a dry weekend getaway to the mountains, down jacket is a must in their wardrobe. This jacket is available in natural or synthetic material. What makes this jacket unique and extremely useful for the winter adventurers is its ability to provide immense warmth and still remain packable. A synthetic down jacket is great to be worn while playing sports which do not involve you getting soaked in snow. Wear this jacket while climbing, snowboarding, and backpacking for an enjoyable experience. One of the main attractions of Synthetic over Natural down is its ability to repel water. A natural down should always be used in combination with an outer waterproof shell jacket to keep the moisture out on those cold wet days!
4. The Old Favourite: A Snug Fleece Jackets
Your perfect companion in moderately cold weather, Fleece Jacket is perfect for a soothing walk through any terrain. Made with non-insulated fabric, fleece jacket provides you weightless comfort and protects you from wind and water. This jacket is extremely versatile and can be used for hiking, skiing and climbing with unmatched comfort. Comparatively it is easy to pack than other winter jackets and looks very good when worn even during festive occasions. Fleece Jacket has a super soft feel and a great zip up provides the option to undress with ease when you feel a bit warm. If you are a light packer and want a great piece of clothing to keep you comfortable and ready to move in cold, fleece jacket is the right option for you.
Check out our latest range of ladies outdoor jackets for this season by visiting our department here > https://www.outdoorlook.co.uk/women/outdoor-jackets
You are sure to pick up a bargain this season and shop across our many brands and different styles.