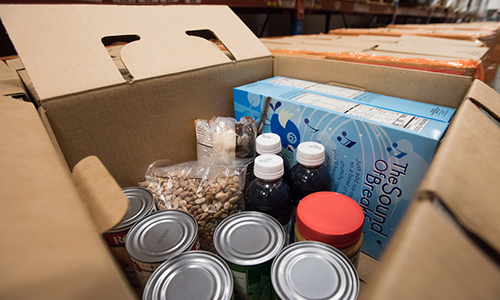 Life is uncertain. While laying out a contingency plan, whether it is to counter a flood, an earthquake, a cyclone, or any man-made disaster, you need to be prepared for the worst. The most important aspect of an emergency plan would be to ascertain the possible channels of communication once the calamity strikes.
Here's a list of essentials that would be a valuable addition to your emergency safety kit.
Ready-To-Eat Food
Dry food items can prove to be handy in case of an emergency. Having a few ready-to-eat food items at your disposal means you would have something to eat in case the food supplies die down due to unforeseen circumstances. Canned foods are your best bet as these do not require refrigeration. If you can manage to carry fuel and stove as part of your emergency kit, frozen foods are also a great alternative.
Water Jugs
It is advisable to keep a gallon of water per person at hand for a duration of three days. If you have a water jug at your disposal, fill it and keep it ready for use. Also, having chlorine tablets at hand would also help. These tablets would help you purify water on-the-go.
A Lantern or a Headlamp
Having a lantern close at hand would help you find your way in case you get stuck in the middle of nowhere during the wee hours of the night. An emergency headlamp or a torch with batteries would save you from stumbling in darkness. Keeping an extra set of batteries is also recommended.
Keep a First-Aid Kit
An extra bit of emphasis needs to be put on this. In case you're stranded somewhere and need to tend to your injuries, you need a first-aid-kit for that. Assemble a kit on your own or buy one from a medical store. In case a calamity shows its ugly head, make sure you have ample medical supplies to tend to your wounds.
Maps and Compasses
Natural calamities are likely to disrupt the usual routes of travelling to and from a place. In such a situation, you'd have to find alternative routes to reach your destination. Google Maps and GPS are undoubtedly useful, but it is advisable not to rely heavily on gadgets running on batteries. A physical map and a compass would help you find your way through unknown lands.
A Blanket and a Sleeping Bag
A sleeping bag and a warm and cosy blanket would be your ideal companions if you find yourself camping out in the cold. Make it a point to take an emergency blanket along. It won't occupy much space.
A Multi-Tool Would be Useful
Carrying a multi-tool that includes essentials such as a knife, screwdriver, scissors, etc. would come in handy while ripping apart fishing nets and ropes. Possessing a multi-tool might well be a blessing in disguise while you're stuck in troubled waters.
A Radio
In case there's no power, a radio would help you keep track of weather updates and get real-time updates about the disaster. You can also enjoy a few songs just for the sake of passing time.
A Simple Daypack Would Help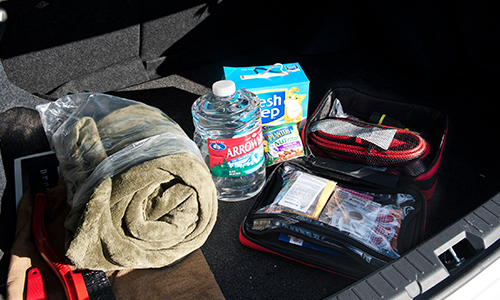 Lastly, it is recommended that you store all your essentials at a designated place. It'd help you stay organised. Keeping all your stuff in a daypack means it'd be ready for use in case a calamity strikes.