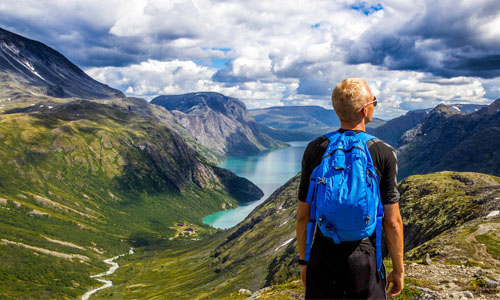 Avid hikers leave no stone unturned in exploring every nook and corner of the wilderness. Meeting challenges at each step and overcoming them makes every hiker feel good about themselves. To make the most of your adventure trip, it is absolutely imperative to consider the essentials to be carried in your backpack. The key to smart traveling is to pack light.
Keeping a few pounds off your backpack assures a few more miles of walks in the journey. Let me share some of my top hiking tips with you, as someone who has enjoyed more than their fair share of trail walking.
A Comfortable Sleeping System
Your sleeping system is instrumental in taking the weight off your backpack. The stuff you carry for shelter determines the type of sleeping system that will be suitable for your needs. In case of an urban style tent which is devoid of double-walls, pack a lower-degree bag to cut down on the tremendous weight. It is better to pack light-weight quilts that swathe the body with warmth taking up minimum space in your tent, unless they come in a tight mummy-like form.
Another suggestion is to use an inflatable torso-length sleeping pad that can be combined with a full length foam pad. It also serves as a frame for your backpack. Noticeably, 13 glorious ounces are reduced on both the sleeping system and the backpack when you do it this way.
Consider Your Shelter
According to established adventurers, the best choice for a shelter is usually a double-walled tent, with multiple ground sheets and pole sections. This provides the best shelter, but the downside is that it's one of the heaviest options available, and the multiple poles may not fit neatly into your backpack. Reinvent backpacking by following new ideas such as using trekking poles to erect the tent easily, instead of tent poles that occupy more space.
Personally, I prefer a tent that allows me to feel like I'm still in touch with the outside world around me, so I opt for a simple roof-style tarp rather than a full-on tent. This is easy to carry and easy to set up. Another important point to keep in mind is to stay protected from insects, bugs and ticks. Pack a bug net and apply skin-friendly mosquito repellents to stay away from creepy crawly creatures.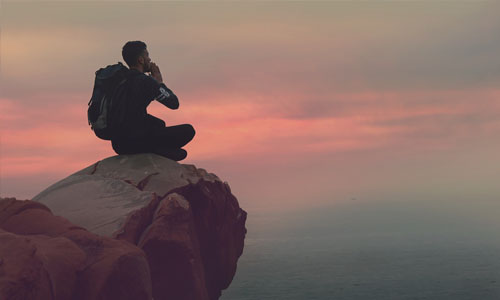 The Lighter the Backpack, the Better
Choosing the right backpack is necessary to store the required items without overburdening your shoulders. After meeting the first two requirements of shelter and sleeping gear, make sure to select a strong and durable backpack. If your backpack isn't too heavy, you can avoid carrying those aluminum or metal stays for additional support.
The best backpack choice will depend on your body and your own abilities, but I tend to opt for a backpack of around 30 litres, as this rests naturally on my back and allows me to carry more than enough gear for most trips. You may need to experiment with a few different setups before you can find exactly what weight is right for you - try out your friends' backpacks, or go into a store where you can try them on. Eventually, you will find the perfect balance which will allow you to take the right amount of equipment and supplies for your trip, without adding unnecessary weight and bulk to your body.