Things get a little tricky for the snowboarders in the snow. While it is relatively easy for the skiers, the reason why they are able to ride easily around the mountains is because they use ski lifts. These ski lifts help you learn and enjoy skiing to a great extent.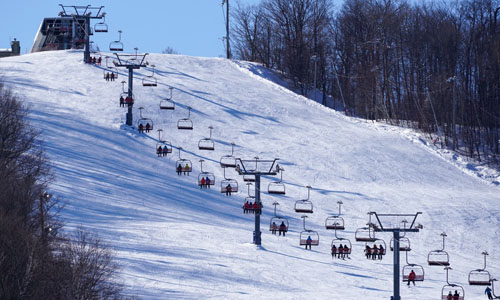 There are many people who get worried that they would get pulled up by the piste. Here is a small know-how guide to use ski lifts if you are a skier:
What is The Difference between Snowboarding and Skiing? Does it Make a Difference?
It is very much different to ski and use ski lift then to snowboard. While snowboarding, you cannot expand your passenger amount and focus on the ride simultaneously. While using ski lifts especially drag lifts or chair lifts, you can easily carry your skis or snowboards on the outside and have a fun ride.
Wear the Right Gear
IF you are planning to ski for the first time, you might as well invest in some high-quality protective gear. Ski mask, gloves, moisture-wicking jacket, and breathable trousers are everything you might need to enjoy your ride. If you are an experienced skier, you might already know how to keep yourself protected.
How to Use the Drag Lift?
If you are new to skiing, it might be overwhelming for some people to get into it the very moment you wear your gear. It might not seem natural to do it, but it is important to always stand a drag lift. It is advised to keep both the skis hip-width apart and face directly up the slope. It should be in-line with the ski lift. It depends upon the direction you would want to approach, given the entrance of the ski lift.
Chair Lifting
If you are familiar with the drag lifting process, you would also know about the chair lifting process. Chair lifts vary in size. They are sometimes available in two to four, and sometimes for eight people. The modern chair lifts slow down when you are about to use them and you get on board.
Hold each pole on each hand and sit on it as you normally would on any chair. It is recommended to look at the fellow passengers and slowly lower the safety bar. You can then enjoy the ride by riding the lift easily.
Precautions to Take While Skiing
It is always advisable to wear a ski helmet and protective gear such as gloves. One should always use the safety bar and the chair lift while skiing. If you are new to this, it is always advisable to follow the safety protocols. Never take your hand out and stick your arms out of the windows.
If you are snowboarding, make sure to invest in good quality jackets, trousers, as well as footwear. You can also use a protective headgear. A beanie under a helmet does a fair job.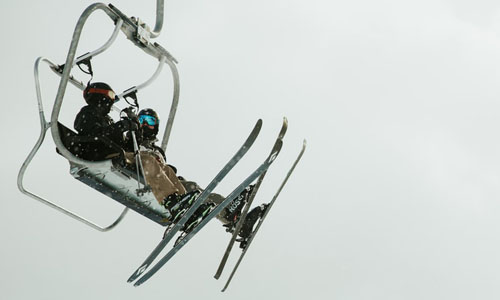 Planning for a Ski Trip during the Weekend?
If you love travelling, you can always look for your favourite holiday skiing resort and practice snowboarding and skiing altogether. You can also opt for a beautiful solo trip and take classes. There are various places which offer skiing and snowboarding classes. You can have a fun time with your friends and family and make your holiday complete.