Big Trails is one of the best books for travellers and people who love walking, hiking, and trekking through natural trails. Whether you like mountains or scenic landscapes, it has it all. For people who love to read, it provides a unique understanding of nature and its beauty.
Do you want to explore long trails in the UK? Here are 6 best long journey trails that one shouldn't miss while travelling in the UK:
Isle Of Anglesey at Wales
With golden coloured beaches, and textured cliffs, the Isle Of Anglesey is based off a small island, near the town of Holyhead. With dolphins and puffins, it is a mesmerising route from Traeth Cymran through the RAF valley. The trail ends with the Irish mountains.
Route: Holyhead
Distance: 201 km
Must Look for: Britannia Bridge ruins that was designed by Robert Stephenson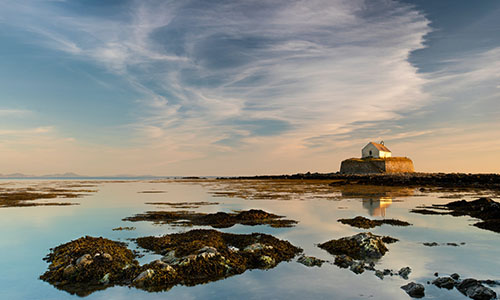 Peddars Way
A beautiful nature's secret path from Roman road, the Peddars Way is a landscape that features farmlands, and cliffs that are striped. It stretches from Dorset to Norfolk, across sandy beaches.
Route: Dorset an Norfolk
Distance: 214 km
Must Look For: Nature Reserve. Spot rare animals such as redshanks.
Dales High Way Trail
An alternative to the common Dales Way trail, this route is a deserted beauty set upon the beautiful model village of Saltaire. Made of high moors that are breathtaking yet deserted, these paths are a beautiful gateway to the Dales town and green pastures along the way.
Route: Saltaire village to Appleby
Distance: 143 km
Must Look for: The famous Salts Mill turned into art gallery. It has works of David Hockney. Also look for cafes and bookshops
Icknield Path
The Icknield path starts from the end of the ridge. This route encompasses Neolithic settlements and villages from the medieval times. A silent trail for people who love to travel alone, this is a haven for beautiful birds such as skylarks. Explore the path and look for wild flowers and more.
Route: Ivinghoe Beacon to Knettishall Heath
Distance: 182 km
Must Look for: Evening lights and local pubs
The Costwolds
Costwolds way is a natural wonder that has been away from tourists for a really long time. The trail starts at Chipping Campden, and continues all the way to the broadway hill. Known for the beer festival, the whole route is a wonderful experience for all travel lovers.
Route: Chipping Campden to Bath
Distance; 168 km
Must Look for: Tyndale Monument with the history of translation of Bible into English.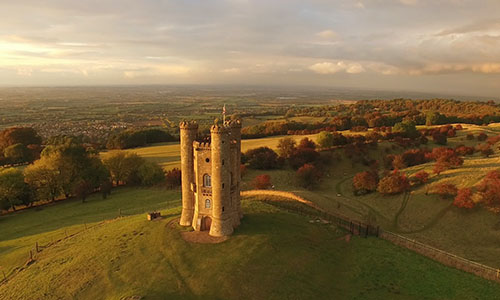 The John Muir Trail
Starting from the Victorian holiday resort the trail offers a scenic route at the marvellous canal tunnel. The bridges are some of the must-see areas along the way. It has forests and cycling paths throughout the trail that you can enjoy. Dedicated to John Muir, this is one of the best trails in the UK.
Route: Helensburg to Dunbar
Distance: 213 km
Must Look for: Holiday huts constructed after the World War II.
Big Trails: A Guide To UK's Finest Long Journey Trails
There are numerous places to see and visit while you are in the UK. The above mentioned trails are beautiful routes that one can hike through, or cycle, and even backpack. Visit the nature's wonders and enjoy magnificent mountains, ridges, streams, and medieval towns.