Fall is here and we all love hiking and trail running during the chilly weather. To head off to such a trip, you need to be prepared with the right gear. It includes all your safety equipment, your clothing, as well as the food which you will take for the trip. Here is a quick guide to prepare yourself for the winters: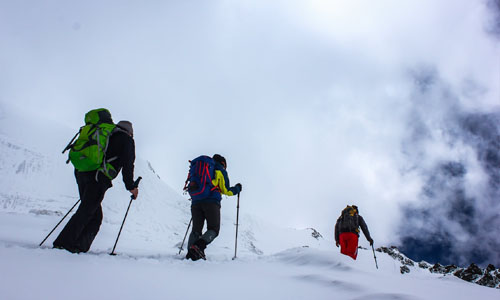 Crampons
Crampons are some of the important equipment to look after. The crampons are fairly sharp when they are new but they get rusty after a certain period of time. Give your crampons a little bit of TLC with wire wool to keep it sharp for a longer period of time. There are many people who put WD-40 on it before storage. There are many other people who have tried Vaseline to keep it in shape for a really long time.
You can also clean and dry them after every trip, or do it seasonally. I had made my Crampon bag with a pair of jeans.
Repair and Alter Your Equipment
You can always repurpose your equipment to use it on your trip. Glue it, sew it or curate your own patchwork before you start your trip. For instance, if you have holes in your gloves, you can easily create some seam grip and sew the holes to repurpose your equipment.
Before starting with the process, you can clean the fabric, alter it, and then reproof the fabric. If your trousers need a fix, you can always opt to add patches on the knees and the back.
Clean and Polish Boots
If you are as lazy as me in cleaning, you would know how daunting of a task cleaning your boots are. A perfect pair of boots needs a lot of love and cleaning if you want them intact for your trips. If you have hiked and you come back home covered in mud, it is advisable to clean your boots and waterproof them. If you already have waterproof hiking shoes or boots, you don't need to worry about an effective cleaning method. You can simply wipe clean.
You can wash your boots in lukewarm water. You can also use a liberal coating of saddle polish, which can be applied using a medical glove.
Reproof your Jackets and Trousers
You can always repurpose an old jacket which can be worn almost daily. If you invest in a well-designed jacket or a trouser, it will go on for the long run. You can also wash them or clean them before the trip. There are jackets and trousers which have soft-shell and gaiters.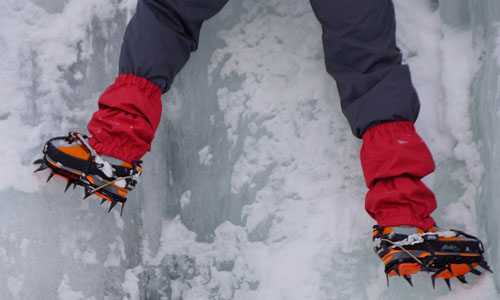 Find your Equipment
Before starting with the process, you should always find your equipment and look for everything you would need for the trip. You can always check if you would be able to repurpose the equipment or you have to discard it. If you find something that can be refurbished, you can always get your sewing needles, glue and repair your equipment.
Travelling for your next trip? You can always find something and repurpose it if you go through your old equipment. Travel freely without any compromise and curate your travel gear backpack easily.