Whether you love hiking, or you love outdoor activities where you get to explore, you should always be prepared for the journey. You should be prepared for the moments where you might find yourself in an unknown place or there might be chances of you getting stuck somewhere. Always have a checklist of things that you will carry along with on your way to the place from where your hiking will start.
There are plenty of essential items which you may want to take with you once you have made up your itinerary. A lightweight jacket, water bottle, and an essential blanket to keep yourself warm for when it gets chilly and your mask. All of these essentials are important.
So, what are these essential items? Here is a guide to help you with the list of things which you need to carry with you at all times: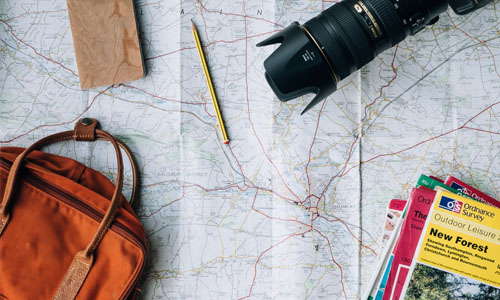 Create Your Checklist
First and foremost, you can make a checklist to help you with the essentials that you would be carrying with you throughout the trip. You might have a separate checklist for the activities and the essentials which will help you keep things clear.
You can also create a separate list for directions which are perfect for your hiking or walking. This gives you the freedom to go for pit stops in the middle of your hiking trip and then come back to where you started.
Pack Your Day-sack
Packing your things lightly will give you the leverage to make use of the essentials. You can always use the day-sack for other purposes such as school or holidays. It is recommended to keep your day-sack light with enough room for your essentials and any other kind of materials which you wish to take with you.
The daypacks are available in various sizes. You can choose a 40-litre daypack or a rucksack with pockets and an attached belt which keeps the weight in check starting from your shoulders to your pelvis.
Choose Your Clothing Wisely
Make sure to choose your clothes wisely and to check upon the weather before you leave for your adventure. If you are travelling during monsoon, make sure to choose clothes such as full-sleeved, full-pants as well as to carry a waterproof jacket along with you all the time for an abrupt change in the weather.
If you are travelling during the summers, you should carry plenty of water with you to keep you hydrated. You can also use a hat and sunscreen to protect your skin from sunburn and the harmful UV rays. For the chilly months, you can always add thermal or a base layer to keep you warm underneath the windproof jacket.
Emergency Kit
One of the most important things during a trip is to make sure you have your emergency kit with you. It helps you with your essentials such as your sunscreen, your ointments as well as emergency equipment such as a flashlight, insect repellents, tissues, and more.
The first aid kit is an essential component of any hiking or other outdoor activity trip and hence should be taken into consideration when planning for a long arduous journey. If you don't want to carry an extra first aid kit with you and want to shed some weight, you can always choose to use multifunctional equipment, such as a knife cum torch, a tissue box cum storage box, etc.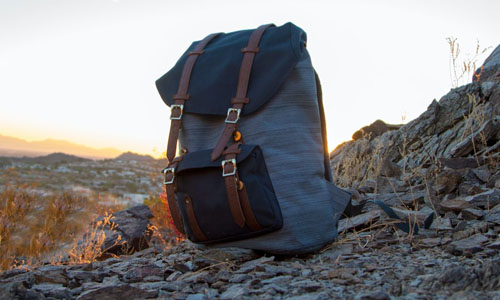 Planning to Go On a Hiking Trip?
If you love hiking and are planning to go on a day trip, you can always take help from the above guide to help you with the essential things to keep in mind while travelling. You can freely enjoy the rest of the trip with your family, friends, and loved ones without the hassle of forgetting things. Plan your next trip out and take your essentials with you to have a wonderful day trip.