There are hiking trails that are world-famous. However, there are plenty of routes which are lesser-known gems. You can take on these shorter hikes along the way to your long destinations. There are many ways you can easily find new and unexplored areas with the help of your phone, locals, and experts. If you are new to a place and want to explore more routes, you can try to find newer approaches to see such places, without having to pay much.
You might get to know about a small trail while you are in the area. But you don't know how to get there. Here are some tips to discover wonderful trails no matter where you are: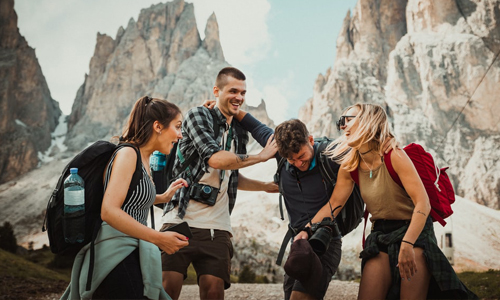 Try and talk to locals
Talking to locals is a great idea to know more about the place you are at. They can provide you information about lesser known areas that can be explored easily. There are many places which might not be on the Google map but are worth visiting.
Be it your B&B host, or just locals from nearby, you can take help from them to get directions as well. It just takes willingness to talk to them. Hence, do not miss out on the chances of a secret spot known to locals while you travel.
Take help from an app
There are plenty of apps which can help you identify the destination you are looking for. Many people use them to set their target areas for hiking or walks. Although GPS is less likely to work in remote locations, it is still an insightful way to hike and discover lesser-known routes.
You can also look at available apps around the area you are travelling, as there are many local apps which provide services in and around the resident area. There are plenty of trails and routes which would account for a larger global total. Make use of such apps to explore the beauty of nature.
If not, use Google Maps
A real-time navigating platform, Google Maps can be very helpful to track a route. If you have a tight schedule, you can easily set the destination and see the amount of time it would take for you to reach the destination.
If you are on a business trip, and you have time to take a detour, it might be a great idea to explore nearby places. Once you talk to the locals and get new information about unexplored areas, it becomes easy to hike or travel thanks to Google Maps. If it is a completely remote area, it would be possible for you to find the nearest route to the destination.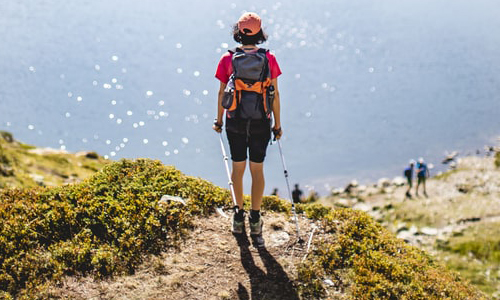 Take help from local organisations
There are various conservation organisations which have access to delightful spots and are in charge of them. You can pay a flat fee at the very least and get help from such organisations. You can avail useful information such as best spots for fishing, hiking, trails, and scenic views which are worth visiting. There are experts who take care of the unique history and can help you gain information on that.
In South Africa, the wild card membership provides you unlimited access to the National Parks Board's scenic places. You can effortlessly explore all the places including the national parks, endangered species, and lesser known routes.
Visiting a new place?
Try and explore new routes every time you visit a new place. You can take help from Google maps, local residents, organisations and enjoy your time hiking new trail routes. Make sure to travel responsibly and take caution. Travel with your essentials and you are ready to explore!