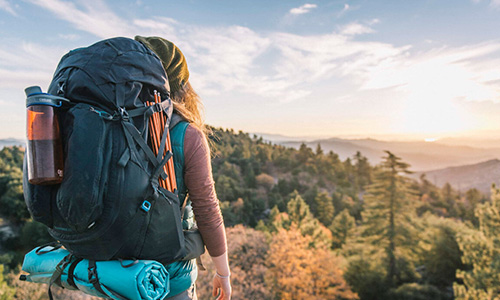 A lot of times it is extremely necessary for backpackers to attach their gear to the outside of their backpack. Mostly, the reason is that their gear is too bulky to fit into the backpack. In other cases, the backpacker might need extra supplies for the trip or to keep the gear separate from the dry clothes, in case it has gotten wet. One of the universally practiced gear attaching techniques include sandwiching the gear under compression straps.
The following are the most common techniques that you can adopt to attach your gear to your backpack and the different external attachment systems available these days:
Shoulder Strap Hardware and Keeper Loops
It is common among backpackers to fasten their backpack with extra straps and pockets to store a camera, GPS, snack or water bottles. You can look for packs that feature horizontal keeper style straps or small daisy chains which are helpful when you want to hang external pockets from. You can also attach some kind of plastic or metal ring to clip heavier gear like a GPS.
Side Compression Straps
Most backpacks which are designed for expedition trips feature the side compression straps. They compress the volume of a backpack, bringing the load closer to your core muscles. However, the bags are generally used to externally attach sleeping pads, cylindrical tent and snowshoes. It is necessary that you balance the load before attaching gear under the compression wraps. The friction cinch should be thoroughly checked to make sure that the load is safely compressed under the straps. You can choose different types of packs with various compression straps like reversible side compression straps and Z-style straps.
Floating Lids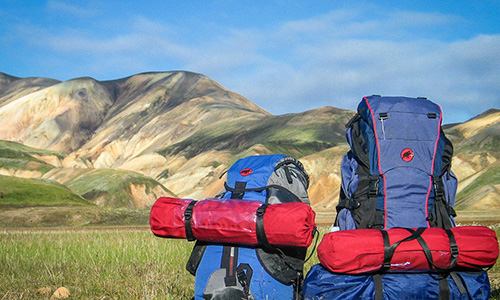 Backpacks with floating lids feature a top pocket attached to the pack that uses 4 webbing straps instead of them being sewn to the back panel like a hinge. Often used to compress objects like sleeping bags, rope or tent bodies, the pack bag's floating lid helps provide vertical compression to keep the load compact and balanced.
Ice Climbing Tool Holding Packs
Most of the climbing packs that you get feature extra holders for tools like ice axes for climbing or walking. The packs include shaft holders to hold these axes in a way that it doesn't spear you in case you fall. Made of buckles, elastic keeper cords and webbings, these packs provide safety in extreme environmental conditions.
Shovel Pocket Packs
These are pockets which are sewn on the back of a backpack that you can use to stuff your gear and essentials into. Gear like your snowshoes and crampons can be stored in these pockets. These are similar to mesh pockets but are much more rugged, making them suitable for storing sharp and pointy gear.
Hip Belt Gear Loop Packs
The hip belt backpacks have pockets, gear loops and webbing straps. You can rack climbing gear like carabiners or quickdraws in case you are not wearing a sit harness. You can also use the loops to attach insulated water bottle holders, giving you easy access when you become dehyrdrated on the road.