As the nights draw nearer, runners have to run in the dark, either early in the morning or late in the evening. I am here to share some tips and advice you about how running in the dark can be made safer on the trails or hills.
The Unusual Concept of Night Running
If you look at it practically, as the winter approaches, the days keep getting shorter and the nights longer. One of the most convenient and simple ways is to stick to the pavements with the streetlights or go for a run in a park nearby but we I am here to tell you the pros of going for a run, on trails or in the hills. These runs are completed with a head torch tied to you and finding your way through familiar and unfamiliar paths. It is fun and interesting.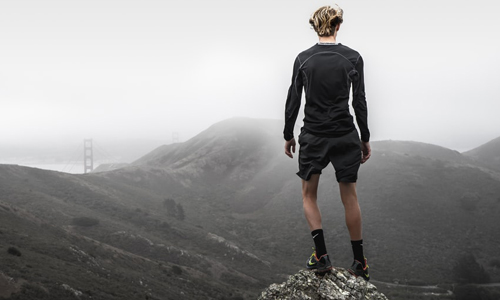 Benefits of Trail Night Running
Trail running or hill running in the dark can be refreshing It is a great way to relax after a stressful day at work and stretch your body. Being amidst the nature helps improve mental health as it releases feel-good hormones. It is also better for the joints and there are less things to stop you on your way than on a city road.
Essentials You Might Need
Winter nights are chillier and even the evenings can get a bit cold after the sunset due to a considerable dip in the temperature. Running at night on a trail or the hills comes with its own dangers. The weather could change dramatically or you could accidentally trip and fall. So, it is important that you pack your emergency kit keeping all things in mind.
Merino wool socks
Footwear fit for trail running
Tights or shorts depending upon the temperature and forecast
A beanie hat or a buff to cover your ears and head
A basic inner layer to keep you warm
Gloves (if needed)
An energy bar and water
A high lumen head torch
A lightweight waterproof jacket
Emergency Kit Basics
A spare head torch or batteries
Fully charged cell phone
Lightweight waterproof trousers
An insulated jacket in case of uncertain temperature dips
Emergency Survival bag (a bivvy bag or a foil blanket)
Extra pair of gloves and hat
Energy drinks to keep yourself hydrated at all times and light snack n
First Aid Kit- Rather than carrying the traditional first aid kit, carry things that might be of use if you get injured. Carry something to stop the bleeding as well as some pain killers. Carrying good quality gauze, bandages and safety pins is a good idea as there is no knowing what the darkness of the night hold.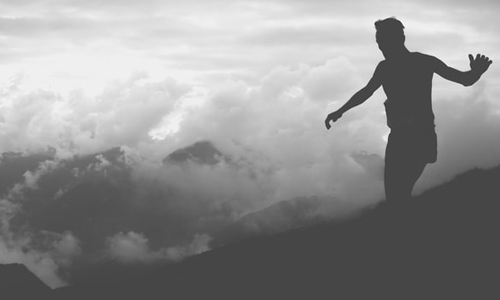 Some Tips to Ensure Safety
Stick to a route you are familiar with
Go running with a partner to prevent chances of getting lost
Start from short routes as you start
Tell a third-party about your route
Download a map on your phone for better location access
Be familiar with mountain rescue assistance
Keep an eye out for second-hand items
Night running is therapeutic but it has its risks. That said, a little adventure never hurts and neither does a bit of exercise.