If you are a hiker, you probably know what I am going to tell through this post. However, if you are just an amateur hiker starting out, these tips can prove to be very beneficial for you. Over the years, I have hiked in almost all kinds of terrains and there is no better teacher than experience itself. Let's start out by the basic but most important thing you are going to need f or hiking. Not your food, your sunglasses, nor your cap to shield you against the scorching heat but the thing that's going to hold it all together in one place, your backpack. Follow these three simple tips and make your hike a fun one.
How big is it?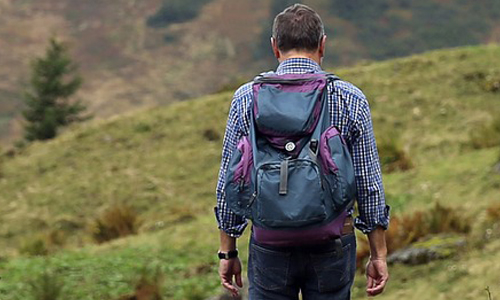 The second most important thing that you need to ensure is finding out if there is enough storage space in the bag to hold all your essentials. It is essential to have an idea about how much gear you are going to be carrying before buying your backpack. You also need to keep in mind that you might be travelling with the same backpack on your next hike, so think long term and buy a standard size that you can use on other treks as well. Try not to order it online, just by seeing the specifications because they might not be accurate always. I suggest that it is better to buy a sturdy bag from a trusted retailer, so that in the case of any problem you are able to confront the retailer as well.
Are there sufficient storage areas?
When you travel, you need to carry a number of things with you, along with the basic stuff like your water bottle, phone charger, etc. Look for a bag that has separate compartments to hold all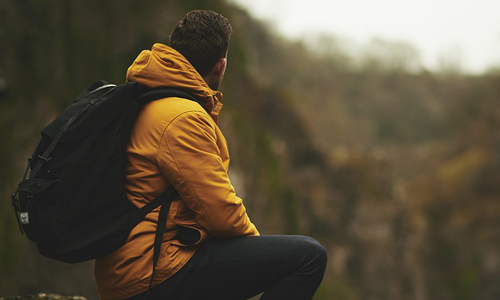 of your basic, essential things which would make it easy to assemble. It is important that you keep in mind that a bag with at least one partition and a few small pockets or compartments to hold your medicines, cosmetic or skincare products, wallet, phone and phone chargers, etc.
What is it made of?
The first question you need to ask when you are out to buy a backpack is how durable is the material it is made with. Trust me, you don't want to be buying a backpack after every 2-3 hikes, I have done exactly that when I started out and it is not entirely a pocket friendly option. Make sure you buy a backpack which is made of a tough material, is waterproof because you might have to cross a lake or get into water during the hike and you don't want all your stuff getting wet. Try to be open with the cost, the inexpensive bags are the ones which tend to fall apart easily.
As I said earlier, experience is the best teacher, and to learn from it you gotta try it on your own one. However, if you follow the tips from someone else's experience, there is a better chance that you won't have to face much of a problem. After all this interesting information I gave you about choosing the right backpack, I hardly doubt that you will make the wrong choice buying yourself a good durable, lightweight backpack with enough storage space.