You started on this exciting adventure of mountain biking, maybe inspired by someone or entirely on your own. And now you are at a point where you want to raise the bar and get onto rougher and tougher trails to challenge yourself. And as you get on with this challenge, here are some tips that will help you traverse the tough and undulating terrains.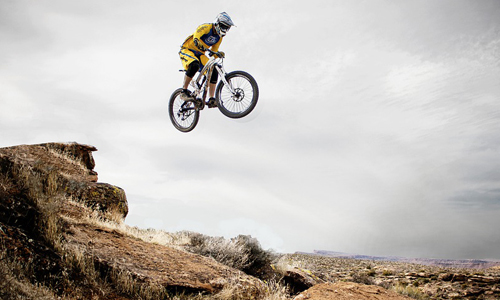 Keep Yourself Hydrated
Staying hydrated is an important part of a lifestyle. Hence, make sure to stay hydrated during your rides as well. Some prefer to mix their water with supplement electrolytes like Nuun electrolyte replacement tabs. Carry ample water with you if you are riding through very remote areas so that you don't fall short on water.
Keep Grinding Even When You Don't Need To
Staying fit is important and hence, continue with your training even when you are not riding. Mountain biking requires strength, and strength can only be built through continuous grind and hustle.
Take Care of Your Diet
Biking up a steep hill is not an easy task and believe it or not, the way you fuel your bikes, your bodies need to be fuelled during the journey as well. Mountain biking requires a lot of bodily strength to keep your balance and the ride stable. Hence, make sure to keep yourself loaded with snacks like energy chews and waffle bars.
Train on a Spinning Bike First
Prepping yourself before heading out to tackle rough mountain trails is a good idea and one of the ways in which you can prep yourself is with a spinning bike. Amp the bike's resistance to getting a good workout for your muscles. Moreover, because the environment while riding a spinning bike is much better and more comfortable than while biking on mountains, it helps you keep the focus on your leg muscles.
Practice Shifting Gears
Practice makes a man perfect. Everyone keeps making mistakes and I, myself have done so many while mountain biking. At times I forget to change gears and end up climbing uphill in a high gear which leads to the derailing of the bike's chains and me running out of steam untimely. So, make sure to practice changing gears swiftly and quickly while on the terrain. There are also special gears available in the market for particular terrain types.
Train with Experienced Cyclists
Often it might sound discouraging, but practising with a group of well-trained, experienced, and better cyclists motivates you to push yourself forward. I can second this statement with my personal experience as I rode and still ride with a group of mountain bikers who are more experienced than me. Training with them helps you learn better techniques for riding and handling the terrain and you get some first-hand, personalized knowledge as well.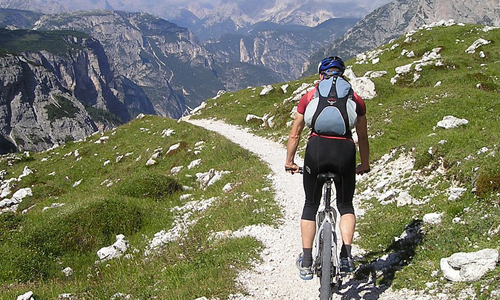 Ride with Your Friends as Well
Influence and motivate your friends to explore this wonderful sport and ride with them as well. Doing any activity with your friends makes it more joyous and fun to do. If you are looking for like-minded mountain bikers then visit the mountain bike clinics because they are great spots for networking.
Just Keep Riding
All these tips and tricks that have been stated above will stand no ground if you don't ride your bike. Keep going out on rides for practice and start imbibing these tricks into your practice so that it sets into your muscle memory. But don't forget to enjoy each ride because it is not a competition but a hobby that you are nurturing.