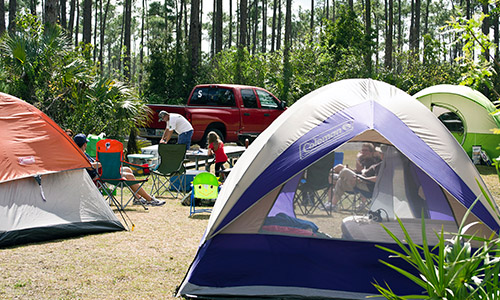 Backpacking for a day or a week requires the same essentials. Packing everything can make your backpack heavier and inconvenient to carry. If you are planning a 3-day backpacking trip, you must check out the list of essential gear that you need to carry to have a joyful backpacking experience.
Know Your Directions
Roaming clueless on a trail can lead you into a dangerous situation. It is necessary that you are clear with the directions on the trail. You must carry a waterproof map, GPS or a compass so that you can figure out the right directions to your destination.
Protect Your Skin from Tanning
Too much sun exposure can cause serious skin damage. Therefore, it is important to protect your skin. You must carry a sunscreen lotion with good sun protection factor, a lip balm with SPF and sunglasses. On a trail, your skin is also prone to insect bites, so make sure to wear full sleeve shirt, full-length pants, and a hat.
Insulation Is Must
No matter which season you are camping, insulation is must. Only the level of insulation differs. During the summer season, a low insulation is required as compared to the winter season. You should always carry proper clothing that includes a hooded raincoat and pants, lightweight bottom pants and an additional pair of socks.
The essentials that you'll need during the night are sleeping bag and sleeping pad.
Keep Your Way Illuminated
Camping fields especially remote fields can have very low lighting at nighttime. You must always carry a headlamp at night to prevent injuries.
Medical Kit
While hiking, there are chances of injuries. You must prepare a list of nearby hospitals around the area where you are hiking so that you can seek medical help from them. It would be sensible to carry your own first aid kit to tie you over till you seek professional medical help if need be.
Camp Tent
Using a tent you can build a home in the wilderness. You'll need a camping tent or tarp, tent poles, and cords to set it.
Keep Yourself Hydrated
Drink water at regular intervals to keep yourself hydrated throughout the trip. River water can be safe to drink if you don't fancy lugging around bottled water. However you need to make sure you have the correct equipment to ensure it is safe to drink e.g. water filters and sterilising tablets.
Nutritional Intake
The proper nutritional intake is important to keep yourself energized. So, a camping stove with the required amount of fuel is suggested to take on the trip. You can prepare the food yourself using it.
Bonfire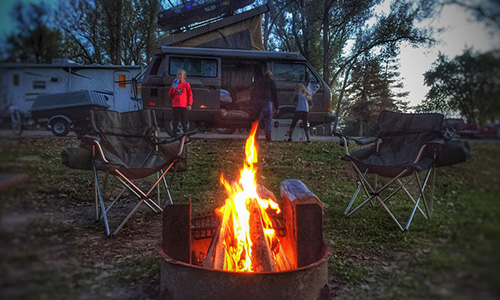 The camping is incomplete without a bonfire. Therefore you will need to bring a lighter or matches as you don't want to be stood rubbing sticks together to make a spark. A DIY solution is to dip cotton balls into the petroleum jelly to build up a fire.
Carry these essentials for your 3-day backpacking trip and have fun!