A trip to the mountains is always exciting and if you wish to go skiing over the mountains, you have already decided to add some thrill to your trip. However, to enjoy your ski holiday to the fullest, you should ensure carrying all those essentials.
Here's a handy list of items that would not only help you to conquer the chill but also offer you an astonishing look as you ski down the slopes.
Ski jacket
Ski jackets are highly insulated to offer you the desired warmth and protection in the harshest of weather conditions. If you do not have a ski jacket, you can borrow one from a friend or a family member. You may also hire one at the destination resort.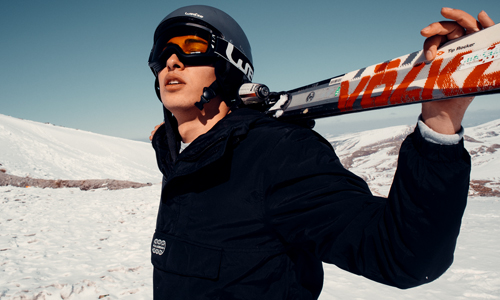 Thermal underwear
No matter how high your activity levels are, you would require thermal underwear for regulating your body temperature, wicking moisture, and keeping your dry in cold weather conditions. Remember, thermals act as the first layer of your outfit worn below the insulated apparels. To suit your skiing needs, always ensure to smartly invest in lightweight thermal under-layers.
Ski poles
Well! Ski Poles form the necessary items that you would need while skiing. You may opt for skiing without poles but using poles would improve your balance and build the rhythm, providing you the desired propulsion on the flat. If you do not wish to carry your ski poles to the distant trip, you can always choose to hire at your destination resort. Ensure to check the prices and book those in advance if possible.
Ski boots
Even if you may do without poles, you cannot do without ski boots. The boots are not only functional but they also affect your comfort, flexibility, and performance over the slopes. If you do not wish to hire or share your pair of boots with others, you need to purchase and carry your own boots. In that case, you must search for high quality ski boots which would help preventing cold feet and blisters, from some reputed dealer. Ensure to carry your socks as well.
Ski goggles
Unlike normal sunglasses, ski goggles are designed to offer you protection against harmful UV rays along with the harsh weather elements like wind and snow. Hence, instead of relying on normal sunglasses, you must consider investing in ski goggles.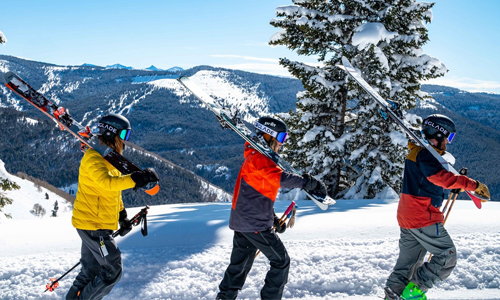 Ski helmet
Wearing helmets during skiing reduce the risks of ski as well as snow-board related injuries on the head. You may either hire a good ski helmet at your destination resort or you may choose to have your own one. It is further suggested that you use a combi-rucksack bag for storing or carrying your boots and helmet.
Other cold weather accessories
Besides apparel, you may carry stuff like hats, neck warmer or balaclava gloves or mittens, and scarves to complement your skiing look. These accessories would also act as additional layers of warmth for your body.
Toiletries
Last but not the least, check if you have packed all the necessary toiletries that may be difficult to get in the mountains. Do not forget to take the sun cream and the lip block since the sun is really strong in the slopes. It is also advised that you carry a small first aid kit that may be required for treating muscle aches, blisters, or bruises.