Those who clicked this link because they saw some gorgeous pictures of fall camping on the internet and wished to be there, have come to the right place. Camping in the fall is one of the best decisions you can take. Follow the tips down below for an amazing camping experience.
Preparing for the Weather Conditions
Before you head out for a fall camping, it is important to keep a regular check on the weather because the seasons start to change.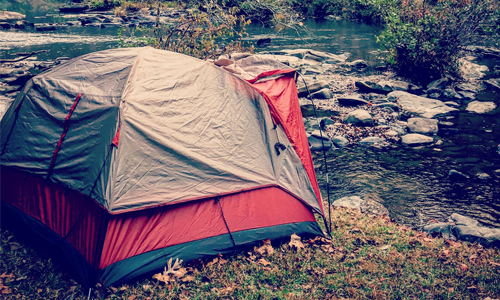 Yes, of course, you'll get to enjoy those sunny days, but if you already know what to expect from the weather, the packing will become much easier. If the weatherman's predicted rain, don't forget to take a tarp along and also learn how to set it up. Don't forget to carry your tent rainfly and an extra tarp that can fit under your tent – since rain is unpredictable, isn't it?
Get the Right Layers
Layering yourself the right way is another thing you should never forget as you might likely experience huge changes in temperature. Not having the right type of clothing might ruin the excitement. Depending on the weather forecast, keep a rain jacket, rain pants, a warm beanie, an insulated jacket, heavy socks and long johns. All in all, you should always plan ahead and pack layers you can take off during the day and wear at night.
Sleeping Pads and Bags Are a Must
If you love camping in summer you already have or know the list of important gears. But one of the things you should never forget is that weather in autumn can change very quickly. You never know when it will be sunny, warm, cold, or rainy. No matter when you go, make sure you're carrying a warm sleeping bag and pad. This is the most crucial thing you should carry with you on a camping trip during autumn. It is advisable to take along a closed-cell inflatable bed.
Hot Beverages on a Cold Day Is a Saviour
If it is chilling outside and you want to stay warm, there's nothing better than having a piping hot cup of tea, coffee, or hot chocolate.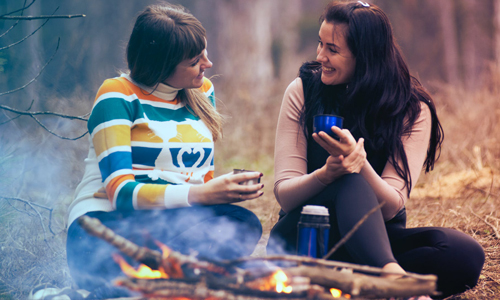 These are some of the best hot beverages that will warm you to the core. Take a lot of tea bags and cocoa along, but if a real cup of coffee is your thing, try to avoid instant packs. You can carry portable press machine and other accessories for brewing your favourite beans wherever and whenever you want.