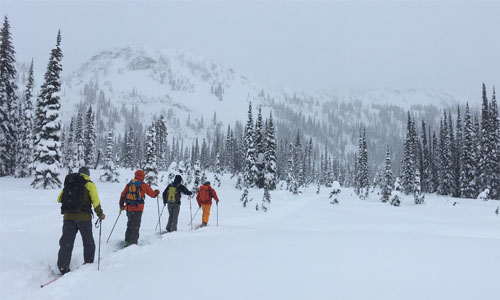 Come winter, and I start packing for adventures in the snow. In all this frenzy one can undoubtedly end up carrying unnecessary stuff, which is usually not required. Knowing what to stow and what to leave behind is the important question. Having several years of experience in skiing and other winter sports, I have developed a knack of packing up well for all such adventures up in the hills and on snow-covered lands.
Making your trip successful is entirely up to you. It is a false notion that cold places require you to carry heavy and extra-warm clothing. This is a myth especially when it comes to packing for sports adventures like skiing, snowboarding, etc. Compiling a checklist of what to carry and what not to carry becomes essential. If you are off to the Alps this winter then this blog might be of great help. The following points might save you from the winter chills up in the mountains.
1. Antibiotics and Medicines for Cold and Flu
This is a must-have. People who often have colds and are prone to falling ill shouldn't leave their medicines behind. Do not let anything spoil your excitement and thrill, not even an ordinary cold.
2. Right Clothing
Pack your sweat wicking innerwear and base layers. However, you don't need to buy expensive warm thermals and jackets. If you are a beginner in a sport and just plan to spend more time at the base of the snow hills rather than going for hardcore skiing or a snowblading session, cheap padded jackets can be sufficient for you.
3. A Socks Lover
There is hardly any harm in carrying bundles of socks with you. Instead of other useless stuff, hoard more of these. Another way you can save space in your suitcase is by stashing all your biscuits in the socks. This can even help avoid a bagful of biscuit crumbs.
4. Chocolates and Instant Energy Booster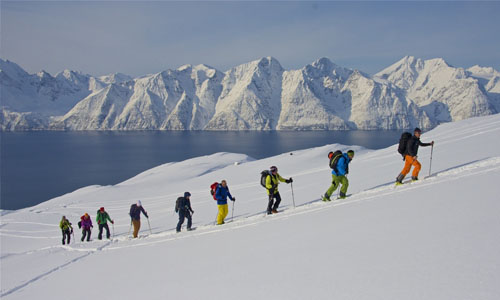 A chocolate lover would agree with me that a handful of chocolates and biscuits is the best way to keep yourself in high spirits. I love indulging in a variety of chocolates when I am up for such strenuous sport adventure. Be it galaxy, snickers, or my favorite German chocolate Ritter. Having all of these is pure bliss!
5. Your Personal Diary/ Laptop
Making records of your personal experiences and adventures is a good thing to do. It gets even better if you have your personal diary or your laptop handy. Write travel blogs to share interesting stories and memories with the world.
6. Duct tapes
This plays an important role in providing assistance to save you from re-waterproofing boots and fancy dresses.
7. Helmets and Ski Boots and No Uggs
You read it right -- no uggs! If you want your feet to survive the cold and harsh weather conditions while skiing, then ditch your cool comfortable ugg boots. Instead, pack a pair of durable ski boots. Not only will these provide your feet exceptional coverage but will also help you strike a great balance when you step on the snow-clad mountains to try out your skiing skills.
Apart from boots, one should carry a sturdy helmet too. Skiing can be risky and carrying a helmet can help protect you against a head injury. My personal experience when it comes to injuries hasn't been that great. Falling on snow can really hurt you bad, and when it is your head, it gets worse.
It is true that packing up for a winter outing can be nightmarish but a little effort can solve your problem for the rest of the coming years. Pull up your socks this winter for a fun-filled skiing session. Do go for basic training though if it is your first time!