Winter is well and truly here, so you may be looking for an escape from the cold – or you could embrace it and adventure out onto the slopes! Ski jackets are one of the most important items to equip yourself with, but you need to know which features to keep an eye out for.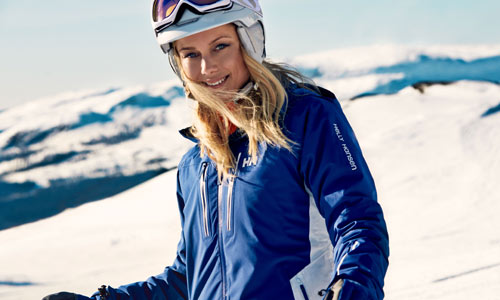 Protect yourself from the elements
When you're flying down the slopes, you'll get wet. Ensuring that your jacket is waterproof will keep you dry from the snow and any sleet that may occur. Being windproof is also a big benefit.
As it's such a high octane activity, sweat will build up and we'll get warm. This makes breathability a very important feature which allows you to regulate your temperature to a good level.
Another addition which can prove to be very beneficial when enjoying the slopes is the inclusion of a powder skirt – which helps to shield you from
Make sure your hood covers your helmet too
Wearing a ski helmet is not always a requirement depending on the area, but is something that you should definitely wear as it provides important, additional protection from your head. With this in mind, ensure that your hood is large enough to go over your helmet as well as your head – which allows you to benefit from additional warmth and protection.
Pockets
Ensuring that the jacket has pockets on both the inside and the outside is also something to look for, allowing you to keep certain items easily accessible and within reach, as well as others – such as your mobile phone or camera – safe from harm.
Movement
When you're layering up, it's possible that you may restrict your movement slightly which is neither wanted nor desired when you are trying to enjoy any of the winter, snow sports. Try adding your ski jacket over the top of your other layers and decide how you feel.
We have 240 different ski jackets available currently, with large selections available – whether you're looking for men, ladies, boys or girls! With options available from seven different brands in 13 colours and various sizes, there will certainly be an option for everyone.
Visit our website now to check out our full range of ski jackets. Orders over the cost of £50 receive free shipping and free returns are available. If you have any questions, please do leave a comment below or message us on Facebook or Twitter!