Ski resorts serve as a great place for family outings. These resorts offer the perfect surroundings for setting your stall and sharing moments with your loved ones with a dose of adventure. During peak seasons, the resorts can become crammed up as people from all over the country visit them at this time. I have been an avid skier, all my life with a preference for backcountry skiing. So, when I visited my first ski resort with my family, I was amazed at how choked up the place was. It was uncomfortable at first as I had no knowledge of the place and followed the herd. But with frequent visits, I learned new methods and hacks to make our sojourn hassle-free and pleasant. The information I gained and the time I have spent in ski resorts has made me adapt to the challenges, and I would like to share a few tips and tricks to help you ease into this world of resort skiing.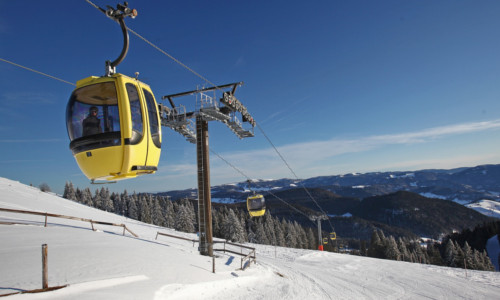 1. Do Not Follow the Herd
Choosing a ski resort on the basis of its size and luxe appeal is not always right. Popular Ski resorts have higher prices and huge crowds, a big no-no if you prefer quieter surroundings. Search online and find lesser-known resorts with good reviews. Visiting such places will provide you ample room to ski without barging into fellow skiers. Though the runs will be shorter when compared to the bigger resorts, lesser-known resorts will make up for that by providing you with tranquil surroundings. Small resorts also have the added advantage of being much more affordable than the ones with great reputation.
2. Easily Accessible Backcountry – Sidecountry
Sidecountry is perfect for skiers who want to enjoy the comfort of resorts and crave backcountry skiing. Located just outside the resort boundary, sidecountry can be easily accessed via resort's chairlifts. Sidecountry conditions can vary a lot in different resorts, hence, confirm with the resort staff if the location you are planning to visit is avalanche-safe. Once you access the sidecountry skiing location, stay close to the boundary of the resort. As most people who opt for sidecountry try to go as far away from the resort as possible, you have a high chance of finding fresher snow closer to the boundary.
3. Hack the Parking Space
Everyone tries to find a spot closest to the entrance upon entering a parking lot. Instead of circling around the area wasting time and mental peace, it is better to park way back. The shuttle will come and pick you up in no time and you will beat the people wasting their time circling around. Some parking spots can become inaccessible due to the accumulation of snow, so carry a shovel to clear up the place and park your car quickly and comfortably.
4. Ski at Night
If you are a night person, there is no better time to ski than after dark. At this time the crowds have cleared up, leaving a wide expanse of snow covered land just for you. Slashed ticket prices at the night time are an added advantage for nocturnal skiers.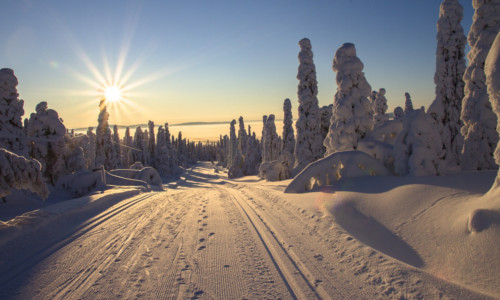 5. Choose the Faster Lift Lines
For someone who has visited resorts a lot, I can tell from my experience that waiting in a queue can be quite bothersome. To avoid the rush, focus on the lower chairlifts that don't go all the way up the mountain. This way you will able to find the spots with not too many people around.
6. Shout Single and Conquer the Lift Line
It may seem frivolous at first but shouting "single!" will allow you to pair up with other singles that are not part of a crew. Even when you have a crew of your own, you can shout single separately and beat the queue to reach the top of the mountain.