Have you been looking forward to an adventurous winter holiday? Skiing is amazing but only if it were that easy to know where to ski, especially with what seems to be endless restrictions due to Covid and quarantine. Before the pandemic, Europe was the go-to place for skiing and romancing with the winter with a spike of adrenaline rush. However, post Covid pandemic, Europe seems to be off the charts for many people. But, maybe, not everything is lost. This winter, you can try out some places in the UK for skiing.
Before we begin, let's give you a spoiler. Don't expect it to turn into a huge luxury break. That doesn't mean UK doesn't have nice options to offer you. Quite the contrary, UK has a huge list of options for snowboarding, skiing, and other such adventures out of which we have listed 6 destinations. These destinations are great for anyone from the beginners to the experts of this adventure sport.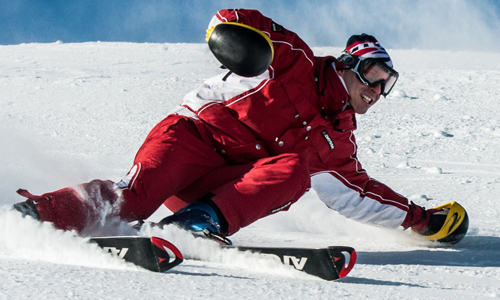 Raise
The Lake District is surprisingly an excellent place to go skiing. You can try the Lake District Ski Club which has a lift near Helvellyn, on Raise. The good thing is that the membership fee costs nothing with just £50 per year. They have 9 runs to offer, depending on the snowfall season. Try according to your level of experience.
Cairngorm Mountain
Cairngorm Mountain has been in the list of best skiing places in the UK for more than 50 years. It has beyond 30 km of ski runs to make your skiing experience enjoyable. The skiing mountain has something for both beginners and experts to try out their freestyle styles. The skiing season depends on the season of snowfall. Mostly, it's open from December to April.
Lecht 2090
Set at nearly 2090m above the sea-level, the Lecht 2090 Ski Centre is similar to the Cairngorn Mountain which makes it an interesting ski run. Although this happens to be one of the smallest centres to ski in Scotland, it is certainly worth trying. Originally, it was a ski arena meant for beginners. But, with time, Lecht has become a suitable skiing place for both beginners and experts.
Glencoe Mountain
Claiming to be the lengthiest and steepest runs you can find in Scotland, Glencoe Mountain happens to be the best 20 runs UK has to offer to the experienced adventurers. But, fret not, for this is equally enjoyable for beginners, having many family-friendly options too. Want to try sledging? This place has it for you! You can also find quirky micro-lodges which make a great destination for snowy weekends.
Glenshee Snowsports Center
Glenshee has about 36 runs as well as 22 lifts. This makes it the largest areas for skiing in Scotland. It covers around 2000 acres and more. These runs at Glenshee are amazing for adventures of various abilities. There are many cafes and shops too which make the experience quite fulfilling. The best season to ski is during mid-December and you can enjoy this for anywhere from £25 to £400.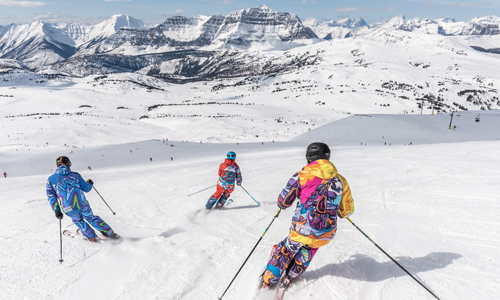 Nevis Range
Nevis Range is probably the most famous spot out of all the places to go for skiing in the UK. This places offers a lot to its visitors which includes slopes fit for beginners, and various equipment to hire, and several skiing coaching lessons for newbies. For those who come with more experience in their hands much check out the off-piste Nevis Range backcountry. For some place that offers so much, it's justified that it's nicknamed the 'gem of Scottish skiing'.