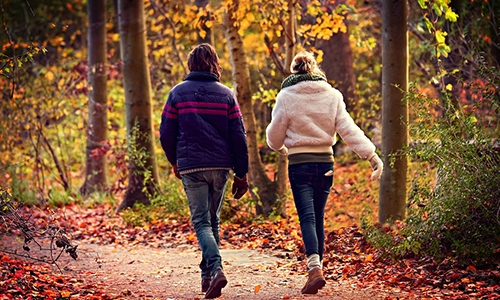 When it comes to fitness, I stick to my regime no matter which season it is. But just like everyone has their preferences, I have autumn as my favourite season. Cool autumn days with a splash of colour brighten up my mood and I set about on my hikes in high spirits. However, autumn comes with its own challenges and the drop in mercury is probably the biggest. To ensure I stay safe and healthy, I have created a 6-step master plan that I would like to reveal to you:
Keep a Torch Handy
Light can fade pretty quickly during autumn, leaving you in the dark. Getting stuck on a treacherous terrain without a light source can lead to accidents. Keeping a torch as part of your gear helps you stay prepared for the nocturnal hours.
Stay Dry by Wearing a Waterproof Jacket
Weather is not very dependable during autumn. One moment it is all bright and the next clouds are hovering above your head. Getting wet can further your misery on a tough terrain, which is why, you should always take a waterproof jacket with you.
Tag Along with Your First Aid Kit
Your first aid kit is your best friend on a chilly autumn day. You can customise and create your own kit or purchase a comprehensive kit. Keep items like bandages, plasters and dressings in designated spots for quick access. Whether you decide on customised or pre-assembled kit, make sure that your kit is compact and lightweight, so you do not have to bear its burden over a long route.
Walking Poles for Uneven Terrains
Since I suffered a foot injury while walking on an uneven ground, I have started using walking poles. Walking poles allow you to cover long distances without the threat of a sprained ankle looming large over your head. The moment you spot the terrain becoming trickier, take them out of your bag and walk in complete comfort.
Keep Your Legs Warm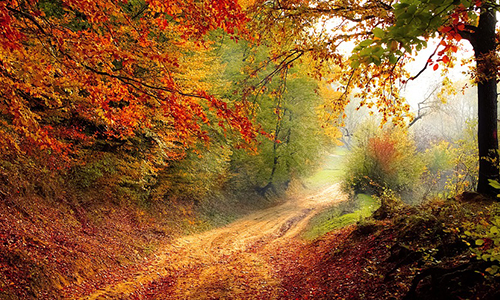 If your legs start to get cold, you will find it difficult to move. You can wear an extra layer of protection under your pants, however, all that extra bulk can restrict your movement. I prefer going out while wearing warm walking trousers that are good enough on their own.
Keep a Map and Never Lose Track of Your Route
Even if you have trodden a hiking trail before, you should still take a map along with you. It is possible that you may forget key turns at certain junctions and a map can come in handy during such instances. As it may start to rain at any time during autumn, you should keep a waterproof map that does not get damaged due to the elements.
Hiking is fun, and it is even more entertaining if you know that you will be safe throughout your journey. Follow the above-mentioned masterplan and stay safe on your autumn hikes.