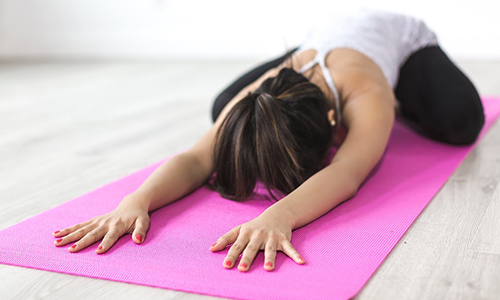 Every individual opts for different activities to stay fit. In today's hectic schedule, only a few of us get time to focus on physical activities. Yoga is one of those activities which is beneficial for your physical and mental well being. It is really effective in treating various problems like back pain, arthritis, migraine, etc. I too have chronic back pain and my condition has improved after doing yoga regularly. People who have been practising yoga for years know its benefits and its effectiveness in treating various health problems without any medication.
Many people think that they cannot do it, or their body is not flexible enough to do that. But, you should know everything is little difficult at an initial level. With regular practice, you'll definitely see a difference in your performance.
You can either join a local yoga centre or gym where you'll be trained for different poses or asanas according to your abilities. If you have any health problems, it is advisable to inform your instructor about them.
How to Find a Yoga Class?
Check out the Yoga Alliance (YA) or British Wheel of Yoga (BWY) to find a qualified yoga instructor in your local area. Make sure you hire an instructor who have RYS 200 (or above) qualification. This level of qualification indicates that they are well-trained, with a recognised yoga institution. As an option, you can refer the YouTube videos of yoga experts or can take online lessons from them to practice yourself at your home.
Here are some of the common styles of yoga which are ideal for a beginner. Take a positive step towards your fitness with these yoga poses.
Style 1: Hatha
Hatha yoga is one of the styles of yoga which includes physical practice of yoga postures instead of a meditation. It is a slower pace stretching style which is good for beginners as their muscles are not that flexible. It is often considered as a gentle style of yoga.
Style 2: Bikram
Bikram yoga or hot yoga includes a series of 26 poses. In early 1970's, Bikram Choudhary had discovered these poses. It is performed in a heated room in which you'll sweat a lot which helps in detoxification of your body. This style helps in strengthening of muscles
Style 3: Iyengar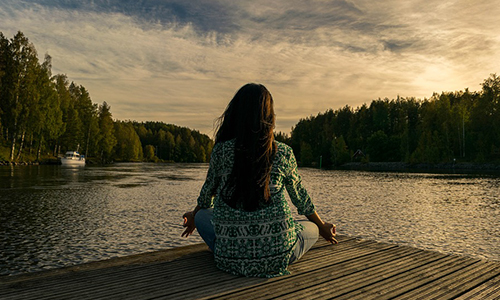 Developed by B.K.S. Iyengar, this yoga style focuses on the proper alignment of the body. This pose is beneficial for those who have any injury which needs healing. Different yoga props like blankets, bolsters, straps, blocks, and chairs are used to practice Iyengar.
Style 4: Ashtanga
Ashtanga yoga is a rigorous yoga style which follows a particular series of postures. Each pose synchronises to your breath which helps in improving blood circulation and detoxifying your body.
Style 5: Vinyasa Flow
Vinyasa yoga is also known as 'flow yoga'. It is somewhat similar to Ashtanga whose every pose synchronises breath to movement. The instructors guide for smooth transition of poses.
I will suggest you join any yoga class as you'll be guided in every step. Your instructor will walk around and correct your pose. Stay calm and practice these styles.