No bugs, cool weather, bright orange, red, and yellow leaves all around, and crisp evenings with campfire can give your autumn season a great kick start. After the long summer season and days under the scorching sun, fall camping can be the best way to welcome the season of cosy scarves and tempting pies.
If you want to or are preparing for the fall camping but don't know how and where to start, these simple ways can help you in experiencing the most enjoyable days of your life.
So, we have tried to provide you with some tips on how to prepare for the fall camping with brevity and clarity. Have a look.
Layer Yourself the Right Way
Layering yourself with the right kind of clothing should be your first consideration while you head towards your destination. Before you start packing for the adventure, always assume that the temperatures in the autumn season will be awfully unpredictable. You never know when these warm days turn cold after the sunset. Not just the right kind of clothing, but the fabric also plays a crucial role. Never choose cotton as the base layer, instead, go for the material that can wick away moisture and keep you dry like polyester, fleece, nylon, or silk.
The Perfect Campsite
After you reach your campsite, the next step is to set up everything. Go through the instructions and important points about your tent, so you can fix it properly. Make sure you sweep away the rocks and sticks that might poke you through the tent's floor. If possible, check out the most levelled ground, and if not available,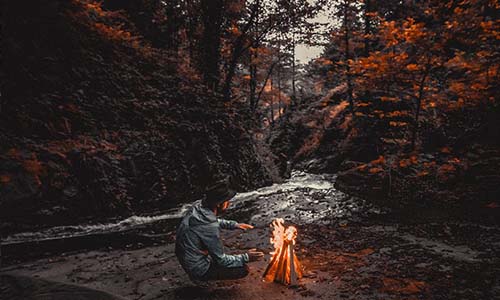 place your tent in such a way that your feet face downhill. Always have quality headlamp or lanterns, in case you reach the campsite after sunset.
Sleeping Bag and Sleeping Pads
The best and quality sleeping bag will provide you with proper insulation, can tolerate cold from 0 to 30 degrees while sleeping pads will make the ground more cosy and comfortable. While selecting the sleeping bag, make sure it is lightweight and a great insulator as well. If you are taking your kids along, get the appropriate size of the sleeping bag that can keep them insulated throughout the night.
Meals You Can Have on your Trip
Food is yet another reason why people prefer camping in fall. Wintry conditions during the evening time let you enjoy the tempting food cooked over the campfire. You can prepare the menu for your fall camping, add recipes that contain more carbs and fats. This will keep your body warm and give you the energy to work hard. Plan your meals and prepare them before you go out for your trip. You can pack a cast-iron skillet or Dutch oven and cook your favourite meals like a professional. Enjoy luxury camping with limited equipment.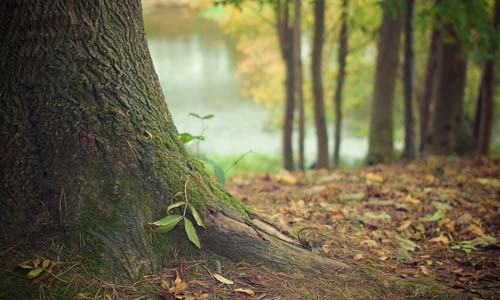 Other Tips for the Perfect Fall Camping
The more you explore the more you gain experiences. Preparing for the fall camping is a simple but 'should be done cautiously' outdoor activity. To wrap up with some few extra tips- lookout for the perfect location where you can indulge yourself in various fun activities, leave early so you can make it before sundown, make sure you carry enough water to stay hydrated and ensure you have a full-proof plan for everything that might come your way. Prepare the packing list prior, especially if it is a family trip. Your essentials should include important clothing, sunscreen, first-aid kit, bug spray, a tarp, plastic bags and much more.
So, these were some of the useful and helpful tips/ precautions/bits of advices you can ponder upon while moving out for your much-awaited fall camping.