The United Kingdom houses some of the most breathtaking forests and one should visit them at least once in their life. This is why in this article we have listed 5 forest camping sites that you can plan to visit on your holidays.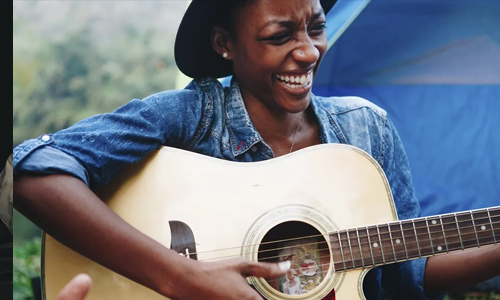 Glenmore Campsite- Aviemore
An all-rounder campsite is what one can call the Glenmore campsite of Aviemore, Scotland. Surrounded by scenic mountain views, forests, and picturesque landscapes, the campsite is closely situated to the Loch Morlich coastline. Outdoor activities like skiing are available along with wildlife sightseeing in their natural habitat.
Some key features of this campsite are:
206 pitch areas offered.
Seasonal camping options are available.
XL pitch sites are available.
Grass pitches are available.
Hardstanding pitches are available.
Tents, motorhomes, touring caravans, and trailer tents are available.
Electrical hookup pitches are available.
Toilet, washbasin, and showering facilities.
Dishwashing and laundry facilities are available.
Parking facilities are available.
Walking, cycling, and hiking routes are available.
Pet-friendly.
Sherwood Pines Campsite- Nottingham
This campsite has a house full of outdoor activities and a lush woodland for you to experience on your visit. Activities range from bike hiking, cycling routes, hiking trails, and many more that are allowed by Forestry England.
Some key features of this campsite are:
Location: 5 miles within Sherwood Forest.
Area: The campsite is set across 40 acres of woodland.
Complete access to cycling routes.
Bike services are provided.
Access to hiking and walking routes.
Access to Forestry England outdoor activities.
Wi-Fi is available across the campsite.
Pet-friendly.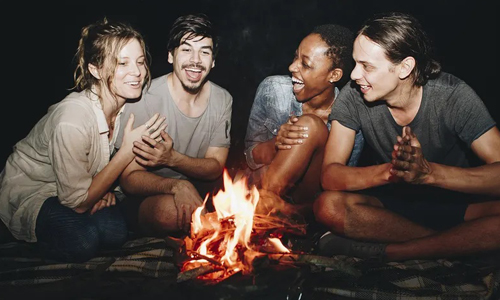 Dreamy Hollow Campsite- Norfolk
This campsite has an advantage over other sites as it is located close to the North Norfolk Coast. It is set over 3 acres of woodland and is made of 172 separate pitches that give campers some seclusion and privacy and at the same time do not let anyone feel alone. The campsite is eco-friendly, using recycled washing machine drums for campfires, etc.
Some key features of this campsite are:
Surrounded by rich wildlife.
6 miles away from the coast.
Unique den building play area constructed.
Dining shelter hire.
The onsite woodfire pizza facility is available for booking.
Tree tent and hammock stay available.
Alpaca trekking facilities are available.
Archery lessons are offered on-site.
Dogs are allowed without charges.
Gosford Forest Park- Northern Ireland
Situated in the County Armagh of Northern Ireland, this campsite is the perfect destination for family and couple vacations. The campsite is open throughout the year and is set on 240 hectares of open woodland and is rich in flora and fauna. Several outdoor activities can be indulged in here, from biking, hiking, and climbing to zip-lining, aerial rides, bird watching, etc.
Some key features of this campsite are:
Open throughout the year.
Hardstanding pitches are available.
Two separate camping sites are offered.
Onsite glamping pods are available.
BBQ facilities are available onsite.
Caravans are allowed.
On-site parking facilities.
Both electrical and non-electrical hookups are provided.
Horse riding activities.
Walking, cycling and hiking routes are present.
Holmsley Campsite- New Forest
This campsite is located on an area of soft grass which is best suited for pitching tents. The campsite offers you biking routes, outdoor activities, etc. for both adults and children, and numerous walking and hiking trails.
Some key features of this campsite are:
Encircled by ancient forests.
Activity centers are located nearby.
Supports all forms of camping.
Large pitching areas.
Premium pitches are available.
Pitches with or without electricity are available.
Onsite seasonal pitches are also provided.
Hiking, walking, and cycling trails.
Electrical hook-ups are accessible.
Trailer tents are available as well.
Electric razor sockets are available.
Pet-friendly.