It is always best to carry your essentials while hiking or camping. Even when you know that nothing could go wrong during the trip, it is always best to keep yourself protected with all the necessary items which might help you during an emergency.
Although we are fully prepared and have a plan on keeping us safe at all times, we never know what could go wrong. If you are a solo hiker, it is dangerous to get stranded in an unknown place, where you can't get any help. There are places where your phone, GPS, etc. won't work. In such a case of emergency, you will have to get yourself out of the trouble.
In this article, I will list a couple of things that are necessary in case of an emergency when camping or hiking.
Warm clothes
You might be planning to hike or camp for just a couple of hours, but it is advisable to be prepared for a long chilly night, just in case. If you are trapped in a place, or you get lost, it is very likely that you'll have to spend the night camping. Therefore, carry lightweight warm clothes that fit in your backpack and thermal blankets which could get you through the chilly night.
If you are hiking or camping during the winters, it is important to keep yourself warm at all times. It is a life saviour if you are short on fuel or have no matches or lighters. It is lightweight and easy to carry. Hence, save yourself with this necessary item while you are away from home camping or hiking.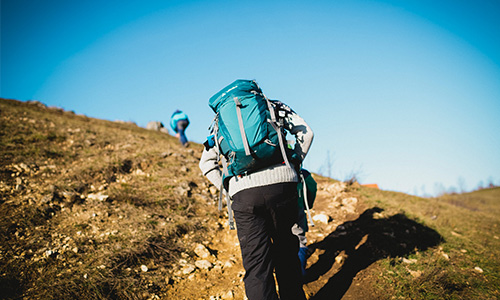 A knife
A knife can be a helpful item, not only in emergency situations but throughout the whole trip. It comes in handy and is lightweight and easy to carry. It also helps you when in trouble or in a difficult situation. It doesn't require any power or charge and can fit inside your utility pocket well. Use it to cut out dry branches for fuel, or even help pitch the tent, by easily cutting the nylon ropes to the desired length.
A durable rope or cord
Always make sure to take a sturdy rope or a cord with you. If you are climbing up a steep hill or pitching over an uneven surface, it is possible to lose balance.
A lightweight rope, which fits perfectly in your rug sack can be of great help. It helps in difficult terrain, as well as keeps your tent area safe with all the necessary precautions such as having an extra rope for more than two individuals, to keep the surface balanced when you walk down a steep descent. It also helps you stay steady with a rope tied around a boulder while walking up and down a hill.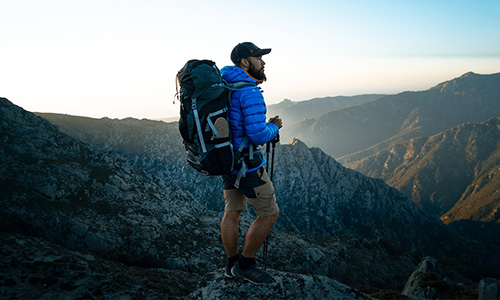 Make sure to stay within the phone range
If you are hiking or camping solo, make sure that you stay within the phone range. It is important to ensure that there are cell towers nearby where you would be staying the night. It is also important to check if there is a signal so that if you get lost, you can easily get out of the situation with a simple phone call to the authorities.
In case of an extreme emergency, where you get lost, tracking your device helps you find it easily. Invest in a beacon cellphone that sends a signal no matter where you are.
Planning for a trip?
The next time you plan solo camping or hiking, make sure to take these essential items with you. It keeps you safe and sound throughout the trip.