If you love sprinting or running marathon, you probably already know about some of the best race tracks and race courses in and around Scotland. Since the pandemic, these events which were scheduled to be organised last year are now postponed. However, as a person who enjoys the scenic beauty of the outdoors and is passionate about fitness, I keep track of all the running events happening in the country. I have compiled a list of the best races for you which you can sign up for online.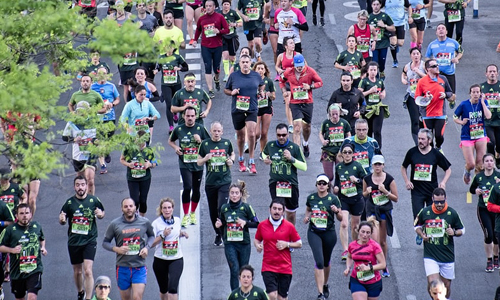 Tweed Valley Ultra
This race has two options for you to choose from, the 50K run and the 65K. Taking you through the panoramic views of the Tweed Valley Forest Park, this race path along the Scottish borders serves as a great tourist attraction and the runners feel refreshed among the scenic beauty of the hills and the riverside trails of the river Tweed. These routes have various checkpoints with experienced personnel to guide you.
Glasgow to Edinburgh Ultra
The G2E Ultra race that starts from the 'Hyper-Modern' Riverside Museum in Glasgow and takes you all the way to Edinburgh passing through the famous Falkirk wheel and Vallum Antonini, the northern-most point of the Roman empire (dating back to AD 142), keeps the runners intrigued and pumped up. The management has also set up new rest points and an online tracking system
Ramsay's Round
A great appreciator of the sport would surely know about this legendary route that includes a whopping 23 Munros in the Lochaber Mountains. In 1978, Charlie Ramsay became the first man to circuit the whole route of the Lochaber Mountains in less than 24 hours, setting a world record. Thus, Scotland's Classic Mountain Marathon was created with a distance of 56 miles and 28,500 ft of climbing.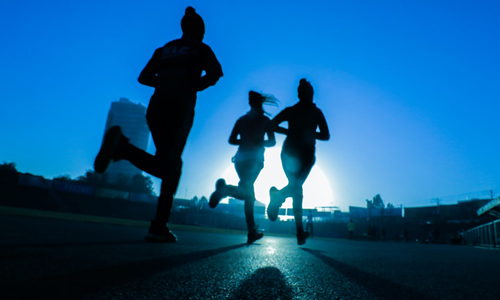 Falkirk 8 Hour Ultra
Although this race has already ended in February, there is no harm in preparing yourself for the next year, as this annual race was held for the fourth time in 2021 and you can look forward to a 5th edition as well. This Ultra race is an 8-hour long run which is perfect for novices as well as professionals. There are a lot of fun things to look forward to during those 8 hours and it is not binding for the runners, so they have the freedom of running at their pace
Skye Trail Ultra
The new dates put forth by the organisers of this running trail are 25 and 26 September 2021. This beautiful running course that spans 74 miles takes you on a journey through the Trotternish Ridge and Cuillin, the finest mountain ranges of the UK along with the stunning coastal views.
So, these are some of the Ultra Tracks around Scotland which are loved by many runners and have some of the best facilities if you decide to stay for the night.