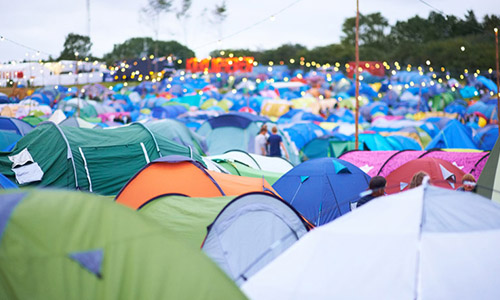 As the festival season is fast approaching us, the thought of having a get-together with friends, whilst listening to some of your favourite music is very exciting.
For those of you who have managed to bag some tickets to the largest festival events of the year, I want to give you some tips for festival camping.
Selection of tent
Choosing a tent is an important decision that needs to be taken wisely. As you all know that during the festival there are lots of drunken people and punters around. So, according to me purchasing a costly tent is not a good idea, instead you can invest in an affordable and useful tent. If you don't have a tent and want to buy one for just a week then, after using you can donate it or give it to your friends.
I like those pop-up tents as they are very easy to set up. But you will need practice to fold them properly and pack them.
Make the tent stand out
You can make your tent stand out in the crowd by setting them up with fluorescent guy ropes and put some stickers with glow in them. In case, you are unable to find your tent and get confused with others, then, a photograph of your tent can help you find yours. So, I suggest you to take a picture of the tent. To keep the tent safe, you can lock its doors with the help of a locker.
Proper rest at night
A good night's sleep is very essential to stay fresh and active for fun activities for the next day. Therefore, it will be beneficial for you to carry a pair of earplugs as they will help you to sleep properly without getting disturbed when others are still enjoying the night. As the temperature during the day and night can vary quite a lot, I prefer to carry a sleeping bag with me as it helps me to sleep comfortably, in case, the temperature suddenly drops.
Stay Healthy and hydrating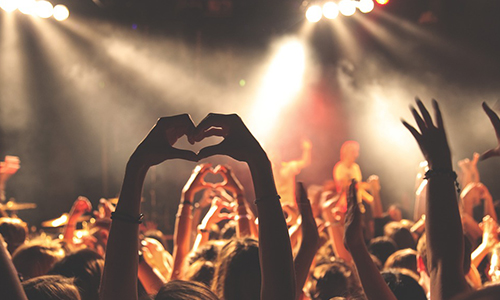 I always check what you're allowed to take inside before entering, as at many festival camps there are a few restrictions on the items on items you are allowed to take inside. Also it is important that you fill your water bottles at water stations, if allowed, so that you can keep yourself hydrated throughout the day.
Maintain Cleanliness
At festivals you may find that the queue to the showers is a lot longer than you bargain for. Therefore it is advisable to take plenty of baby wipes and deodorant to keep yourself feeling fresh.
Protect yourself and your neighbours
It is my personal experience that if you talk with your neighbours, you are more secure. When you are not around your tent, informing your neighbours can save your tent and valuables from thieves.
It would be good to find out where the security tent is incase any incidents do happen.
Keep your devices charged
When you camp, you never know when the weather is going to turn rainy. So, what I personally do to protect my phone and other electronics is I always pack them with secure waterproof cases to protect them from water and suggest you to do the same.
Make sure you have a portable charger to keep your devices charged to capture the memories of your camping.
Keep your path illuminated at night
When I was on my camping trip, I used to carry a lantern and a head torch that helped me a lot at night. I am sure you don't want to waste battery of your mobile phone by using a flashlight at night. So, it'll be good for you to take a lantern, a head-torch or small LED lights that help keep your path illuminated at night.
Keep your essentials with yourself when you go out
When you go out, make sure you have all your essentials with you. For this, I suggest you to carry a waist bag or cross-body bag where you can stash your money, phone and identity cards. This way everything is safe and with you all the times.
Check everything before leaving
Once all the fun is over it is best to check all your surrounding areas to check that you have not left anything after you have packed up. Also it wouldn't go a miss to give the space a once over with a bin bag to help out the festival staff.