For the next seven days, you can save an additional 10% off any item in our range of walking sandals!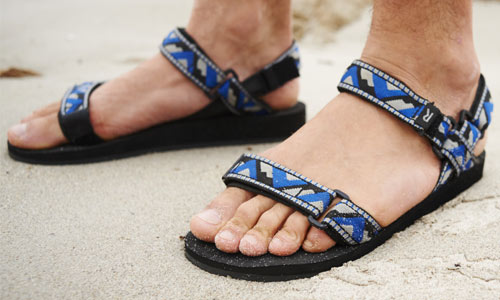 Included in our range we have styles available for men, ladies, boys and girls – totalling 73 products in total. With up to half price off the RRP even without this extra saving, these are deals that you should not miss out on.
The 73 products that are currently available are made up from eight different brands, with Merrell and Regatta the most prominent, sharing around 70% of the category. There are twelve different colours available in a vast range of sizes. If you're looking for a new pair of sandals to bring with you on holiday or just for casual wear, you'll certainly find an item that fits the bill
Make sure that you do not miss out on this offer, simply add your desired pair of sandals into your basket, and enter the code 'SS10' into the discount code box on the basket page to receive an additional 10% off!
This is an online only offer, which ends at midnight on Monday 25th July – so be quick! Orders over the cost of £50 receive free shipping. If you have any questions, please do leave a comment below!