Joules was founded in 1989 by Tom Joule. At the time, Joule was of the opinion that clothes were too boring, too plain. His goal was to create clothing and footwear items that were attractive and stood out. Initially, Joules created a range of wellingtons, but have expanded rapidly ever since a vast array of items for every body part.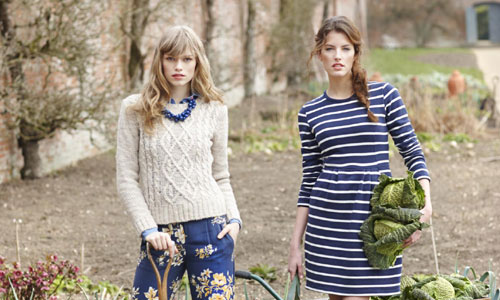 The range is primarily catered for ladies, with options for men, boys and to a lesser extent, girls. A selection of thirteen colours are also available. Our items are also available across thirteen different categories, including: jackets, tops, hats, scarves, wellingtons, bodywarmers, socks, accessories, dresses, shorts, bags, shirts and polo shirts.
You can now get an additional 10% off every item in our Joules range!
Make sure that you take advantage of this offer by adding all of your desired Joules items into your basket and enter the voucher code 'JOU10' into the discount code box on the basket page to receive an additional 10% off!
This is an online only offer, which ends at midnight on Wednesday 6th July – so be quick! If you have any questions, please do leave a comment below!